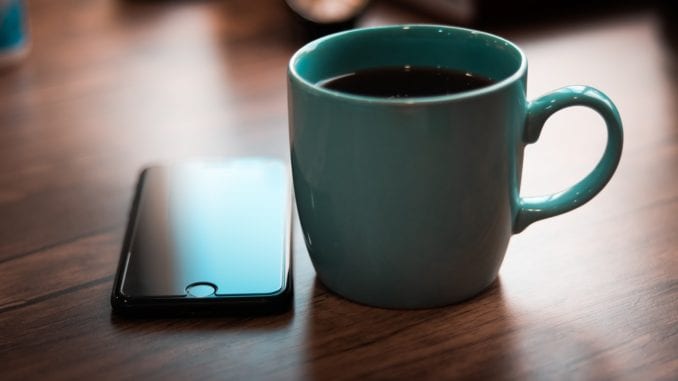 Loom Video Messaging Review
Don't you get tired of texting and emailing sometimes. Why not say it with video? That's where Loom comes in.
Loom is a new online platform for recording and sharing videos. You can capture your screen, use just your webcam or a combination of both. You can record with sound and even add your own personalization with stickers and doodles.
People are looking for new and creative ways to stay connected with co-workers, friends and family. Loom provides you with easy-to-use tools to do just that. It's not the best video recorder on the market and it doesn't have a robust editing suite. However, it does streamline the process of making desktop videos.
Loom is easy to start-up, easy to understand and it's also free.
How Can You Use Loom?
Introduce Yourself to New Clients
If you're an entrepreneur, then you know what it's like bringing on new clients. There's this weird feeling-out process that can cut down on your productivity and leave you feeling jaded. Luckily, there's Loom.
With Loom you can introduce yourself with a short video. It's a new way to remind your client about the services and products that you plan to bring to the relationship. By seeing your online presence in the form of a quick video, your client can quickly get over the new business jitters.
Stay Connected with Co-Workers and Employees
While you're working from home, you can't avoid losing touch with your co-workers and employees. You're probably used to seeing each other every day and there's no substitute for that level of personal rapport. Loom is a great tool for checking progress and motivating your work force.
You can walk them through a task with the desktop recording function of Loom. You can send out a company-wide update. You can even record a friendly day-to-day pep talk and email it to everyone in a group.
When everyone gets the all clear to return to the office, nobody will feel like they need a reintroduction.
New on the blog! 🙌 Product design lead @_brittlayton on how to use Loom for asynchronous design critiques: https://t.co/evJtre0qtV pic.twitter.com/2MseXnsMjH

— Loom (@loom) April 7, 2020
Recruit New Talent
Loom can be used to recruit new talent even when you can't make face-to-face introductions. Someone's resume might make them look like the best person for the job, but you can make sure by asking them to record a small introduction on Loom.
Not only will you get a glimpse into their conversational skillset, you'll also get a chance to see if they can follow some simple instructions. It takes a bit of hoop-jumping to create a Loom account, log-in, create a profile and record your first video.
So, you'll have a way to weed out the chaff when you're looking for new employees and contractors. It's not the same as shaking someone's hand, but in this new age of isolation, a video message might be the next best thing.
Send Messages to Loved Ones
Just imagine meeting the person of your dreams and going on self-isolation the very next week. Your hopes of romance could've been dashed just that easily. However, Loom can provide you with a novel way to stay in touch.
You can use your creativity to make videos that help you stay connected to loved ones while you're apart. You can read a bedtime story to your infant child. You can record yourself singing a song and send it to your crush in a matter of minutes.
Then, you can create witty titles, sticker overlays and even draw directly on the video. Let your Mom know how much you miss her by saying it in a video.
You know she can go on and on. So, avoid the weekly Skype call and just record her a video. She doesn't have to be a tech wiz to view it either. This way, you'll get the fam points for way less effort.
Here's another way to use Loom –
How Do You Get Started with Loom?
You can use Loom with Windows, iOS and Mac. There's also a Google Chrome extension for Loom. Once you create an account, you'll have access to your videos and the recorder. There isn't much of a learning curve at play with Loom. It's all relatively straight forward.
There's a pop-out window that tells you if your microphone is operating and allows you to choose what to record. You can choose to record your screen+cam, screen only or cam only. You can customize the size of your recording screen – full screen or just a section.
Then, you hit the big red button. It's as easy as that. Once you're finished recording, you can go into the Loom browser and edit your work. It's pretty limited though. You can change the title, trim the edges and add custom thumbnails.
You share the video via a link. Anybody who has that link can open and watch your video. So, you might want to keep that in mind if you're sharing some important company secrets or a private show for your special friends.
Your other options include making the video private or locking it down completely so that you need a password for viewing. That's reassuring.
Loom's got some of the same functions as an Instagram story. It has a social aspect that will feel familiar for most users. You get notifications when people view your videos and they can react with emojis and stickers, too.
Related: Groundbreaking App Offers Mixed Reality
What's the Catch?
There's not so much as a catch, but there are some points to consider about Loom. For starters, it's not totally free. There is a free basic plan. It's a pretty nice plan though. Just about everything that you need is included – unlimited videos, privacy, and some light editing.
For $5 a month, you can add high definition video and more sophisticated editing tools. Loom is fairly new, but they will rollout payment tiers for teams and companies soon. You'll get analytics and reporting features for your recordings.
You'll be able to place company branding on your videos and track viewers' engagement. That will take Loom to the next level. You'll be able to use Loom for product launches and that can really help drive sales.
Loom is also heavily dependent on your capabilities. You need to have a working camera and microphone on your device. You also need a stable Wi-Fi connection to watch the videos and record them with confidence.
Should You Try Loom?
You should absolutely give Loom a try. If you're an entrepreneur or someone who is stuck working at home, this video recorder is heaven-sent. You can show up for your team and display leadership in the flesh, even when you're on lockdown.
There's no need for lengthy company emails. You can explain ideas better by talking and your team might retain the information much better. You can even see who watched your videos. So, there's less room for employees to goof off.
You can get personal with Loom and use it outside the work environment, too. It's a way to stay connected with loved ones and friends all over the world. You can say hello or use your creativity to say much, much more.