Man Tries To Slash His Friend's Junk
Well as if it didn't already need saying, don't try to cut off your friends' junk folks.
20-year-old Dylan Barnes, from the UK, was sent to jail after he attempted to attack his friend Max Wiseman. According to Barnes, Wiseman tried to seduce Barnes' girlfriend Kelsey Vinnicombe after a drunken night out. But Barnes let his anger get the best of him in the worst of ways. And in an extremely violent one to boot.
According to prosecutor Gary Nelson, the three ended up in bed together after going out one January night in Exmouth. When Barnes, who has anxiety, awoke, he was startled by the scene of his friend and girlfriend laying down together. He then started punching and kicking the sleeping Wiseman 10 times.
The Exeter Crown Court heard in court that Barnes then grabbed a kitchen knife and "slashed" at Wiseman's genitals. Plus, Barnes also hit Vinnicombe, 18, in the face and knocked her out when she attempted to stop the fight.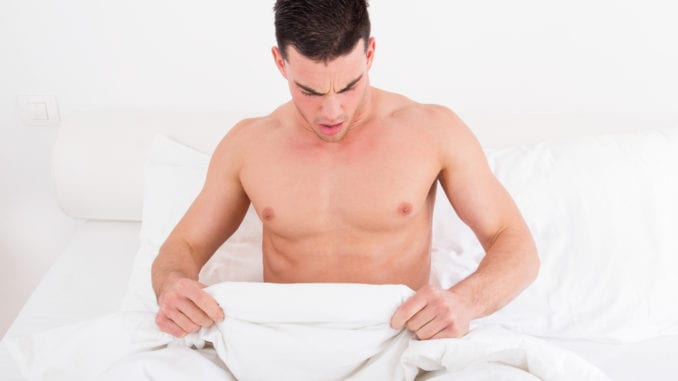 Barnes was also convicted of unprovoked attack of a shopkeeper last June, according to BBC News. At that time, Barnes attacked the shopkeeper, James Gilbey-Scott, with a friend. The two punched the shopkeeper to the ground and repeatedly kicked him in the face.
This eventually led to a broken eye socket, which has affected the shopkeeper's eyesight ever since. While Barnes denied causing grievous bodily harm at the time, he was still sentenced to five years in prison for the attack.
Now with the attack of his friend Wiseman, Barnes, of Marypole Road, Exeter, has admitted to causing bodily harm. In addition, he admitted guilt to battery against his girlfriend Vinnicombe.
At his sentencing, recorder Timothy Kenefick told Barnes: "You have a tendency to lose control and behave violently, especially when drugs and alcohol are involved.
"You slashed and lunged towards his groin and threatened to cut off his penis.
"Fortunately, you did not stab him."
Now, Barnes has been sentenced to six months in prison for the assault of Wiseman and an additional four months for breaching a restraining order against Vinnicombe post-attack.
h/t: BBC News