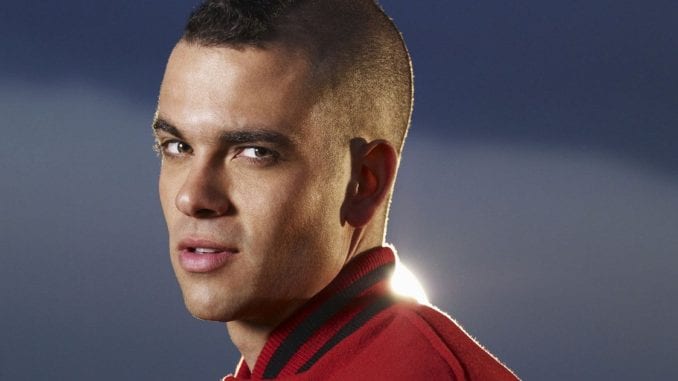 He'll be required to register as an offender
Former Glee actor Mark Salling, the guy who played the jock Noah "Puck" Puckerman on the top musical television series from 2009-15, has pleaded guilty to possession of child pornography involving a prepubescent girl.
Salling, 35, may receive a sentence of up to 20 years in prison. Other websites like The Blast however, suggest he may only serve four to seven years in prison as part of a plea bargain deal.
The Blast is also reporting that Salling must register himself as a sex offender. He is to have no communication with minors (anyone under the age of 18) unless it is in the presence of a parent or legal guardian.
Once he completes his time in prison, there will be strict rules in place that govern electronic or face to face contact with minors. For example, he must stay at least 100 feet away from arcades, schoolyards, playgrounds, parks and other places where children may congregate. Additionally, he must enter a treatment program.
Mr. Salling has also been ordered to pay $50,000 in restitution to each of the victims who have requested it.
People has reported that investigators discovered more than 25,000 images and some 600 videos containing forms of child pornography on thumb drives and computers that belonged to Salling.
In December 2015, the actor was arrested at his Los Angeles home after his former girlfriend tipped off cops about some of the  of the imagery in his possession.
In May 2016, he was formally charged by prosecutors with two counts of receiving and possessing child pornography. There were a series of delays (including a change in legal counsel) but his trial finally began on September 12, 2017.
The depicted content apparently contained children as young as 3 years old being abused, according to court documents.
h/t: GSN