Searching for a new home, many G+ users are migrating to the Me We platform 
In December of 2018, David Thacker, Google Vice-President of Product Management shared in a company statement that the planned shutdown of Google+ was being accelerated from August of 2019 to April.
As a result, the pressure is on for many Google+ users to find a new home. This is particularly true for small business operators and people who belong to specific interest groups that are extremely popular on G+.
Men's Variety spoke to several individuals impacted by the news and learned many are migrating to Me We, a relatively new player on the social media scene.
"Google+ was a wonderful place. While the running joke is that nobody used it, I can tell you that simply isn't true. There is a vibrant, interactive community that is simply devastated," says Jenny San Juan, owner, and operator of Chicago Lashes.
San Juan has a business page listing on G+ and also uses the platform to interact with others in groups focused on fashion and beauty.
"In talking to a lot of people in my circles, a lot of folks are migrating over to Me We because it is very similar to what we are used to on G+," San Juan adds.
"Circles" is a term G+ members use to describe their personal network, similar to a friend's list on Facebook or followers on Twitter.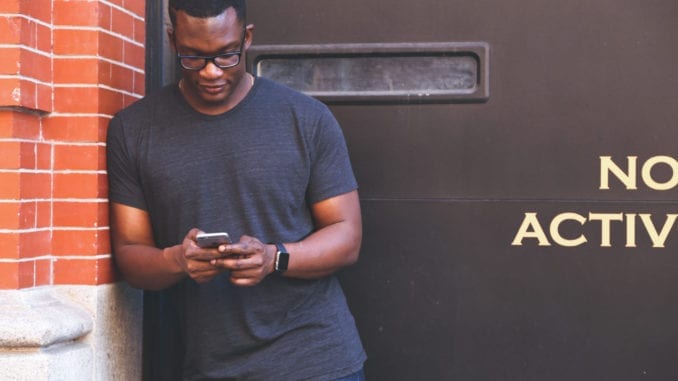 Familiar Feel
Launched in 2016 and billed as the "Next Gen Social Network", the platform does have many of the same features that Google+ users are accustomed to.
Examples include the ability for publishers to create a business page listing with a link to their respective organization's website. Additionally, users can create interest focused groups.
"The mechanics of Me We are similar to what folks are used to on Google +," says Jack Sasso, a former G+ user who heads the marketing efforts at Economy Landscaping in Minooka, Illinois. "You can 'plus' pictures and posts, much like Google's platform. The learning curve is minimal. Shoot, you can even have private chats with group members," he adds.
For its part, Me We has been working hard to attract as many Google + users as it can. In a Tweet put out by the company on February 27, Me We spoke directly to Google+ users and shared the following:
"As more & more #GooglePlus users move to #MeWe, they're discovering that it's a delightful new place to call home, with many of the same great features G+ users love, & many new ones!"
The tweet contains a link to a Medium article penned by Me We CEO and Founder, Mark Weinstein.
As more & more #GooglePlus users move to #MeWe, they're discovering that it's a delightful new place to call home, with many of the same great features G+ users love, & many new ones!😻 Everyone at MeWe says "Welcome!" 🥳 #RIPGooglePlus #MeWeFebruary https://t.co/DjVTc8i5jX

— MeWe (@mewe) February 28, 2019
Bob Henry, who belongs to a 45,000-member aviation community on G+, is helping his fellow members to migrate over to the Me We platform.
"A lot of us feel like refugees in search for a new home. When people started talking about Me We, I was doubtful. But after giving it a try and playing around with it, I have to say it's not that different than Google Plus," says Henry. "You've got to give yourself some time to adjust," he adds.
For many, Facebook isn't an option
Ed Blacksmith, an SEO Consultant at Illinois Local SEO, offered his insights on people moving from Google's social network over to Me We.
"Obviously, they aren't going to be exactly the same, but I've been encouraging my clients who are being displaced by the Big G to give Me We a try," says Blacksmith.
When asked if he recommends other social media outlets to clients, he offered the following, "Facebook is a non-starter. They purposely were on G+ because they didn't want to be on that platform. And with recent concerns around privacy, I know better than to bring them (Facebook) up.
Twitter is OK, but it doesn't have the community feel or options like Google+. That's why Me We is probably a better fit for their needs," Blacksmith says.
Current estimates suggest there are 395 million monthly active users on G+. How many will migrate over to Me We remains to be seen.
Not everyone is jumping on the Me We bandwagon just yet.
Cam Mitchell, a personal trainer who runs a bodybuilding community on Google+ shared the following.
"I want to hear what others say first before setting up an account. When you run an online group, it is a lot of work. I'd hate to put a lot of time and effort into something and later find out people don't like it or worse, the thing is going away," Mitchell says.
Are you a Google + user? If so, have you migrated over to a new social media platform? If so, share which one in the comments section below.