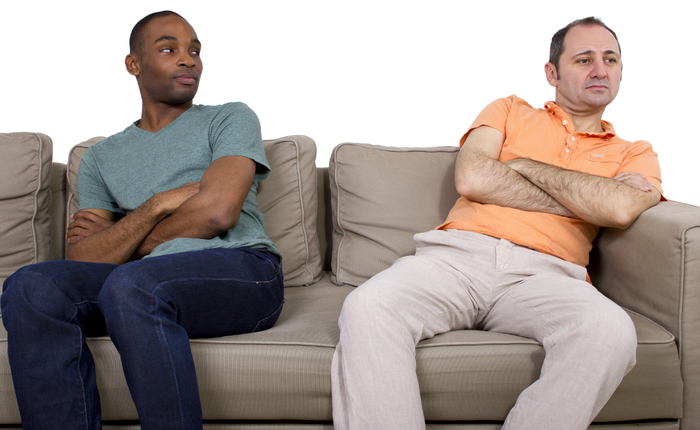 Now, you can dump your man stress free!
One of the most difficult things a person will ever endure – gay or straight – is the process of breaking off a relationship with another.
For more reasons that we can count, the entire experience just stinks. Nobody wants to be the "bad guy", right?
That's why a story from the BBC caught our eye about having someone else do the proverbial dirty work!
Apparently, there's a service available that allows you be a total douche jerk where you pay a stranger to cut the chord. They even have package options!
Yep, you can now use the services of The Breakup Shop to do get out of having to man up and let someone else deal with it.
We're not kidding folks.
Canadian Brothers Mackenzie and Evan Keast founded The Breakup Shop in 2015 after experiencing their own relational woes. Since that time, the duo claim they've broken apart hundreds of relationships for others.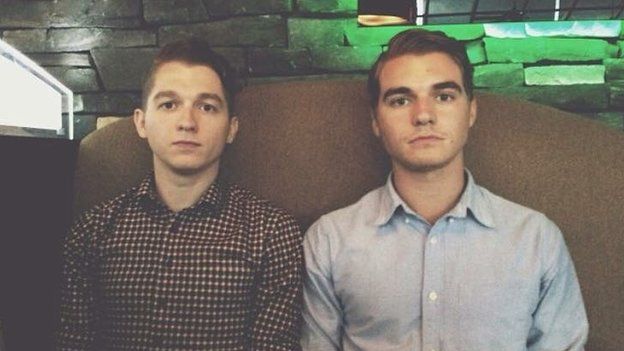 Evan decided to launch the business after being ghosted by someone he was dating.
"She stopped responding to messages and phone calls, she totally disappeared. She didn't have the courage to break up with him herself," says Evan to BBC.
Apparently, the service has become popular.
"Prices range from 10 Canadian dollars (£6) for a text or email, to C$80 for a "Breakup Gift Box", which includes cookies and wine.
While the messages can be personalized, Evan is keen to stress the company would never relay anything "offensive or damaging".
Over the past 18 months, the brothers have ended "hundreds and hundreds" of relationships while also working full-time jobs in technology and property development," reports BBC.
Robots now can dump your boyfriend!
If you want to go the cheap route, you can pay a robot to write your "Dear John" letter to your man. A company named Bond has developed a machine that can hold a pen and write. It can even learn your own style of handwriting!
Sonny Caberwal, CEO of the company, shares customers range from recently married couples needing help thanking their guests for wedding gifts, through to business people who travel too much to make it to the post office.
More: Sexy robots can be your new boyfriend!
While this novel use of technology is decidedly James Bond-esque, the famous spy isn't actually the inspiration behind the name of the company.
"The whole idea of the company was about creating beautiful experiences that bond people," says Sonny.
"Our target customers are the people that love writing notes but simply don't have the time to write them themselves."
We have nothing to add except to say these are the times that we live in!