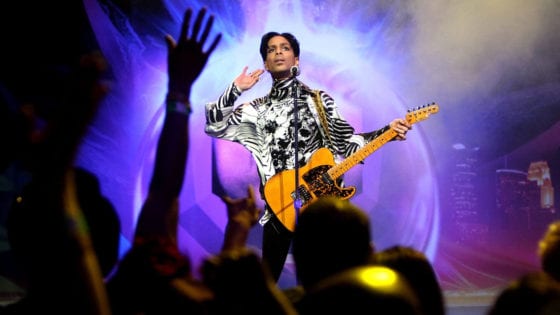 Prince is Dead – and Rumors Already Have Started
Iconic 80's entertainer and pop culture legend Prince has died at age 57 at his home in Chanhassen, Minnesota, according to several reports, including The New York Times. The newspaper reports that his body was found at the star's Paisley Park studio and was later confirmed to be Prince. In addition, a family member that did not wish to be identified confirmed Prince's death on the Cable News Network (CNN).
The local sheriff's office is conducting a death investigation according to the Hollywood Reporter. At the moment, no further details are immediately available and the exact cause of death is not being released at this time.
An aircraft carrying the famous entertainer, born Prince Rogers Nelson, had to made an emergency landing last Friday because the singer was experiencing health problems. As a result, Prince was hospitalized with flu symptoms, but released after three hours. We are already seeing rumors spreading around the Internet as people speculate about possible causes of his death.
Prince skyrocketed to stardom in the 1980s along with fellow vocalists, Michael Jackson and Madonna, who cranked out classic pop music hits during one of music's most powerful decades. Many people think his best-known work is still the 1984 blockbuster Purple Rain, the soundtrack for the autobiographical musical drama of the same name.
To this day, many regard Purple Rain as one of the greatest albums in music history. Over the course of his career, Prince helped to create numerous hits, including the title track and two chartbusters: "Let's Go Crazy" and "When Doves Cry." His creative talent would he eventually win seven Grammy Awards plus an Academy Award for best original song score for the 1984 film.
2016 has been an extremely difficult year for many music fans, following the January death of the gender-bending icon and legend, David Bowie. And Vanity, one of Prince's many female protégés, dies this past February.
Below is a video of one of Prince's early hits: "I want to Be Your Lover"
Prince – I Wanna Be Your Lover (Official Video)
by Prince-Official