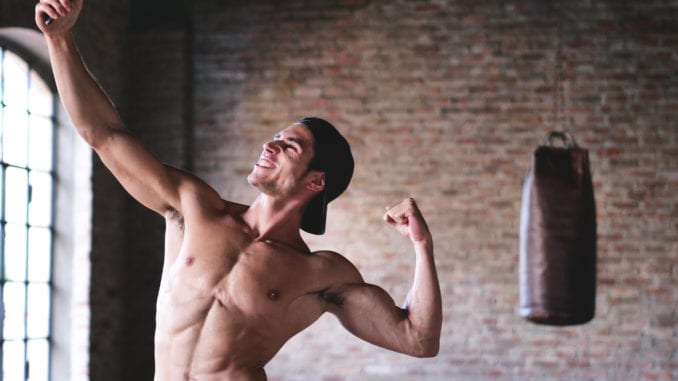 Trending News: The psychology of D-Pics
Did you know that some men send out pictures of their private parts – unsolicited – to others? Yep, it's been going on for some time now and has been discussed in places like Psychology Today.
But have you ever wondered why these men to it? In other words, what's their motivation? Well, according to a new study appearing in the Journal of Sex Research, we may have the answers.
Investigators surveyed 1,087 heterosexual men to assess their motivations for texting their genitals to others. As part of the study, researchers asked participants to complete an online questionnaire that examined psychological traits such as narcissism, exhibitionism and sexism.
So, you may be wondering what the results showed? I know that I was curious. Well, according to the findings, around half of the guys indicated they had never engaged in this activity. The other half, however, copped to doing it at least once in the past.
For the men who sent the pics, the study revealed the guys shared several common characteristics. First, they tended to be younger. Second, they were a little more sexist. And third, they were a bit more narcissistic.
Related: Some men have issues with their size
In addition to the psychological mosaic, the study also showed the senders hoped they would turn on the recipient while getting similar pictures in return.
Moreover, eighteen percent of the men revealed sending the images for their own satisfaction. Finally, most of the guys hoped their recipients would feel attractive and worked up.
Study author Cory L. Pedersen of Kwantlen Polytechnic University shared the following in an interview with the folks at PsyPost:
"We were interested in this topic because, until now, there had not been any empirical research into the motives men having for sending unsolicited pictures of their genitals. There were plenty of hypotheses, theoretical musings, and anecdotal postulations, but no actual scientific investigation."
Pederson also shared that the primary motivation behind sending out such photos were transactional in nature with two main goals: 1. To get a similar picture in return and 2. The chance at a hook up.
That said, there were other reasons some of the guys messaged their junk. Around 10% agreed with the statement: "Sending D-pics gives me a feeling of control over the person that I have sent it to." And approximately 6% agreed with the statement, "I feel a sense of dislike towards women and sending d-pics is satisfying."
Pederson is hoping to new research will reveal how women feel about receiving these unsolicited pictures. "We are in the process of collecting data regarding women's reactions to receiving unsolicited d-pics in order to more fully understand this phenomenon," he said in the PsyPost piece.
For what it is worth, the folks at Thought Catalog ran an article in 2015 that features comments from women who have been on the receiving end of such pics.
Well, there you have it, folks. The psychology behind why some men send out snapshots of their junk – unsolicited – to others.