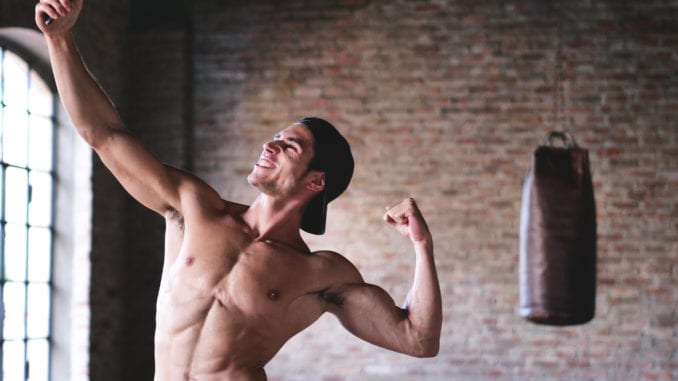 Look Better Online
Having attractive photos is more important than ever before. Your digital persona has become your main representative if you do business through Linkedin, find romance through dating apps, or use other social media platforms like TikTok and Instagram.
Some people rely on app filters to make themselves look better in online photos. It's easy enough. With a few easy taps you can remove the dark circles from under your eyes, take away your crappy living room background, and there's even a trend of purchasing digital clothing for your pics.
You don't need all the tricks and gimmicks, fellas. Your smartphone's filters don't need to be the only tool in your bag here. You can take better photos with just a few simple hacks. Most of them won't cost you a dime either.
Check Out These 5 Tips to Improve the Quality of Your Online Photos
Show Off Your Natural Smile
Your smile is one of your best assets in taking a high-quality online photo. Yet, some guys get it wrong by trying to produce a smile that they think will look good. Your best smile is your natural one; the one that you often don't find in photos because it's spontaneous.
To capture an authentic smile for your pics will take some practice. First, you need to find it. Start by taking a ton of pictures of you smiling. What you're looking for is a photo where you're smiling with the fullness of your face and not just your mouth.
You might have heard of the turn "smizing". Well, that's when you're smiling through your eyes. If you learn to master the art of smizing, then your online photos will portray you in a more genuine and relatable fashion.
Related: 5 Confidence Building Tips for Men Who Are Dating
Learn from Experts Online
There are plenty of resources online that can show you how to take better photos. One of the best ways to learn is by watching and studying professional models. Don't use social media. Use your search engine to look up actual modeling agencies and you'll find websites with professional models who've taken the best photos.
Another way to learn from experts is by watching quick tutorials. These are bite-sized hacks that usually involve simple tweaks to your environment or clothing or pose style to make your photos better. Check out this post from Guided Men:
Don't be too embarrassed to learn from the ladies either. There are key lessons to be learned about posing by just cruising through some hashtags on social media. Check out #ootd, #styleinspo, and #pose.
Related: Take a Closer Look at Instagram Model Dan Juergen
Wear Clothes that Compliment Your Body
There's not a filter around that can effectively fix how your clothes look in photos. That has to do with the fit and style that you choose. Sometimes, men get into the habit of throwing on an old favorite shirt or hat. It shows up in all their online photos.
Well, your favorite apparel choices might not complement your body. Maybe you've just gotten comfortable wearing them all the time. When selecting clothing for an online photo, choose colors that will show up well in the photograph. Don't forget thar colors have meaning attached to them. For example, red is provocative and sexy. Green resonates a feeling of calm and has grounding energy.
Now, think about the way your clothing drapes and fits on your body. Is it baggy in all the wrong places? Can you see the contours of your body in a way that is flattering to your body type? If you're in doubt, then head back to the wardrobe and make some changes to your selection.
Related: Here's Why Dress to Impress is the Best Style Advice
Find Some Good Lighting
You can totally ruin a great pose, a great smile, and a great outfit with some bad lighting. If you're not a professional photographer then this might not come as second nature to you. There's natural light and artificial light. So, which one works best for your online photos?
That depends. Daylight is ideal because it is natural light, but you need to avoid shadows and overcast skies. If you're indoors then you should try to face the light source. Keep the light at eye level and do some test runs to see how compatible the lighting is with the camera or your smartphone. You might have to do some tweaking to your camera settings.
Finally, you might want to consider buying a selfie photography light. Have you ever looked closely at a selfie on Instagram and seen the small reflection of a white circle in a person's eyes? Well, that's a lighting rig that you can use to create better indoor photos. There's a sweet ring light set-up on Amazon. You should check it out.
Tell Your Story
You should think of your social media photos as tools to tell a story. That's why there are captions beneath the photos on social media. You can provide a bit of context about your photo by letting people in on where it was taken, what you're wearing or doing, and even revealing your inspiration for that particular pic.
This can be especially helpful if you're building a brand online. Future clients and customers want to know who you really are. Authenticity is the greatest marketing strategy these days. So, if you're taking online photos to help your business, then try to tell stories with your photos.
Think about the actions that are taking place in the photo. One of the best ways to tell a story with a photograph is through action. Taking an action shot isn't that simple though. You might want to ask a friend to help or shop for affordable photography drones that can catch you at seemingly impossible angles.
Bonus – Play to Your Strengths
One of my favorite models and fitness gurus on Instagram is Tony Surphman. He's always using his social media posts to illuminate his fitness journey and showcase his martial arts skills. Check him out in these action-packed snaps.
Okay, you might not be a martial artist who can do jumping splits, but chances are you've got a special set of skills, too. Use them to your advantage when taking photos. If you're a good cook, then showoff your passion for culinary creations. If you've been playing pick-up basketball for ten years, then take some snaps showcasing your best crossover.
This is all about conveying messages that go beyond the visual aspect of your photo. When you play to your strengths, the photos that you take represent you in a positive and authentic way. People will have an opportunity to learn more about your personality and interests, not just what you look like.
Wrapping it Up
These are just a few tips and tricks to improve the quality of your photos. A ring light, tripod and remote shutter are also great additions to your toolkit if you're willing to invest in your own digital persona. Otherwise, it's all about putting your best attributes on display.
Be sure to practice your smile in the mirror to find your most authentic representation. You'll also want to pay close attention to the way your clothing fits. Don't just think about what's inside the frame of the shot. If you tuck your shirt into your trousers, then the way your trousers fit can alter how your shirt looks, even if they're not in the photo.
Attention to detail is key, fellas. You should already be applying a certain level of scrutiny to your style and personal grooming. So, why not take it a step further and start taking some amazing photos?