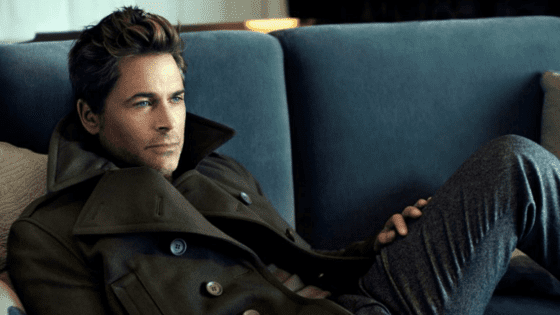 Rob Lowe Gay Rumors + Other Fun Facts
If you want a clear-cut example of an actor with tremendous staying power, look no farther than Rob Lowe. Rob Lowe shot to stardom over thirty years ago in a wide range of different movies as a young man, most notably in films like "The Outsiders," "St. Elmo's Fire," "Oxford Blues" and more.
After a bit of a career hurdle in the early 1990s, he regained everything that he once had and added comedy to his repertoire in films like "Wayne's World" and "Austin Powers: The Spy Who Shagged Me." He's been married to the same woman since 1991 and has two children, but that hasn't stopped the gay rumors from swirling around him for almost as long as he's been in the public eye.
There are seven key reasons in particular why you still hear gay rumors about Rob Lowe to this day. We'll walk you through some basic demographics about Rob Lowe and then move on to causes behind the gay rumors.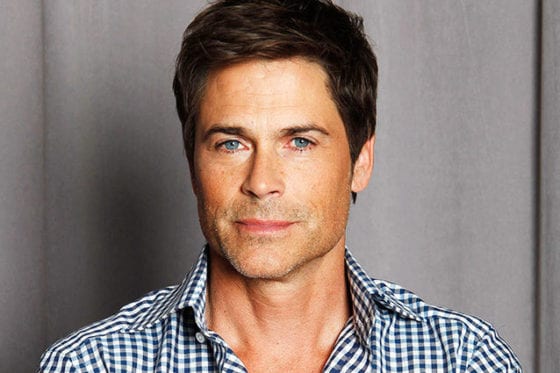 Rob Lowe Gay-Ta File
Birthday: March 17, 1964
Sign: Pisces
Height: 5'11
Body Type: Fit
Eyes: Blue
1) 1988
If Rob Lowe rose to stardom during the early 1980s, he shot to infamy in 1988 when a sex tape was released of him in bed with two women. One was 22 years old at the time, but the other was 16. He had met both of them in a night club in Georgia while campaigning for Michael Dukakis.
His hooking up with two women may at first not intuitively lend itself to people suspecting Rob Lowe is gay, in this case it's very much related. The reasons are bifurcated:
The tape itself was repeatedly shown over and over again at many gay bars depicting a darkened version of the hookup, set to music and replete with a silhouette of what appeared to be a humongous ding dong on the part of one Rob Lowe.

Because the tape directly led to Rob Lowe being seen as a ravenous man-whore, gay rumors all wrapped up in wishful thinking began to swirl.

Bisexual rumors also started to crop up as well.
Rob Lowe gave an interview in 2014 where he discusses the entire incident. If you want to see the tape, you can probably find it online. Just Google it.
2) He's Kissed Men On Screen
As with any actor, Rob Lowe has proven time and again that he will do just about anything if the part requires it. It's part of what being a dedicated actor is all about.
In Lowe's case, being a dedicated actor has also involved an infamous "gay kiss" whereby he kissed a dude on screen. During a guest starring role on the hit television series "Californication," his gay character lip locked with one of the co-stars of that show, Evan Handler. See video above. It's starts around 3:10 minutes in.

And don't forget Rob Lowe's role on Behind the Candelabra; a film depicting the life and times of Liberace. Scott Bakula was also in this film, along with Mr. Matt Damon. And yes, anytime an actor plays a role in a gay themed movie or has a full on gay role, rumors usually are not behind.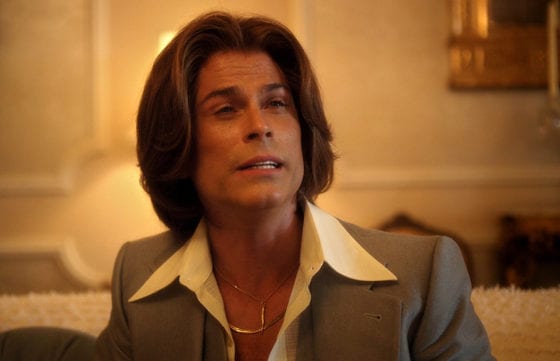 3) He's Opened Up About Kissing Men
Speaking of "Californication," another reason why gay rumors swirl about Rob Lowe has to do not only with the fact that he's willing to kiss men on screen, but what he says about the act when it's over.
In the memoir that he released a few years ago, "Love Life," Rob Lowe specifically talked about kissing Evan Handler and what that meant to him. Lowe said that he kissed Evan "with romantic intent" and that he "liked and admired him very much."
4) He's Comfortable With His Gay Fans
Sometimes when an actor develops a big following among members of the gay community, he will shun that type of attention in favor of his female fans.
Rob Lowe is not one of those people. He has regularly gone out of his way to make time for his gay fans throughout his career, particularly when he was still an up-and-coming young actor and a member of the "Brat Pack" during the early 1980s.
In this way, Lowe is similar to other male stars who have actively cultivated his gay fan base. Other actors include celebrities like Chase Crawford. It's a smart approach when you think about it for actors who wish to have staying power. 
5) He's Been Married to the Same Woman for Decades
Another reason why people tend to think that Rob Lowe is gay has to do with the fact that he has had the same spouse since 1991. This is a common phenomenon among actors that people think are living a closeted lifestyle.
When the man in the equation is one of the most attractive men in the world and the woman isn't quite up to the same standards, rumors tend to swirl sooner rather than later.
For another example of this theory in action, look no farther than current Wolverine star and music singing sensation, Hugh Jackman.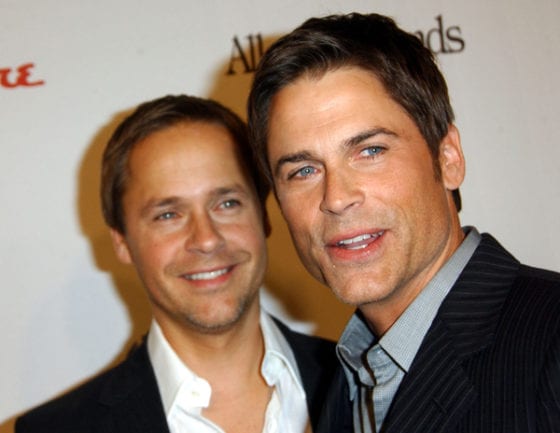 6) His Brother Chad
Another one of the most prominent reasons why people tend to think that Rob Lowe is gay has to do with his brother, Chad. Chad Lowe is also an actor who was previously married to Hilary Swank, the Academy Award-winning actress from hit films like "Boys Don't Cry," for about ten years starting in 1997.
Chad happens to be one of those actors who people tend to think is living a closeted gay lifestyle, which is something that is often passed on to Rob at the same time.
The rumors surrounding Chad stem from a wide range of different factors, like the fact that he's played a number of gay characters throughout his career and the fact that he's such a private individual who has had several marriages and divorces in a relatively short period of time.
7) The 1980s Party Scene
When you're a member of the "Brat Pack" and you're so involved with the wild and free party scene of the 1980s, there are certain rumors that will just never go away – no matter how hard you try to get them to do so.
Gay rumors surrounding Rob Lowe started way back when, after stories began to leak out of his core social group regarding the antics that these young actors were up to whenever the sun went down. When you hang out and party with Charlie Sheen on a nightly basis, you can't be surprised when people start to talk (and guess) about what you do in bed.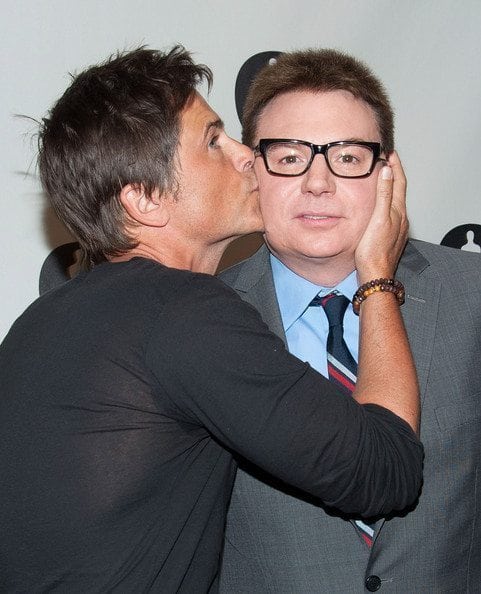 Rob Lowe is one of those rare stars who has managed to remain relevant and sought after for over three decades. He's still got a baby face and you would never guess the man is over 50-years old (See our post on other stars that look way younger than their age!).
We like Rob Lowe on this blog and we like him a lot. The fact that you're reading this page suggests you dig the guy too. We're putting up a poll below just for fun. Bottom line is this – Rob Lowe is an amazing guy.