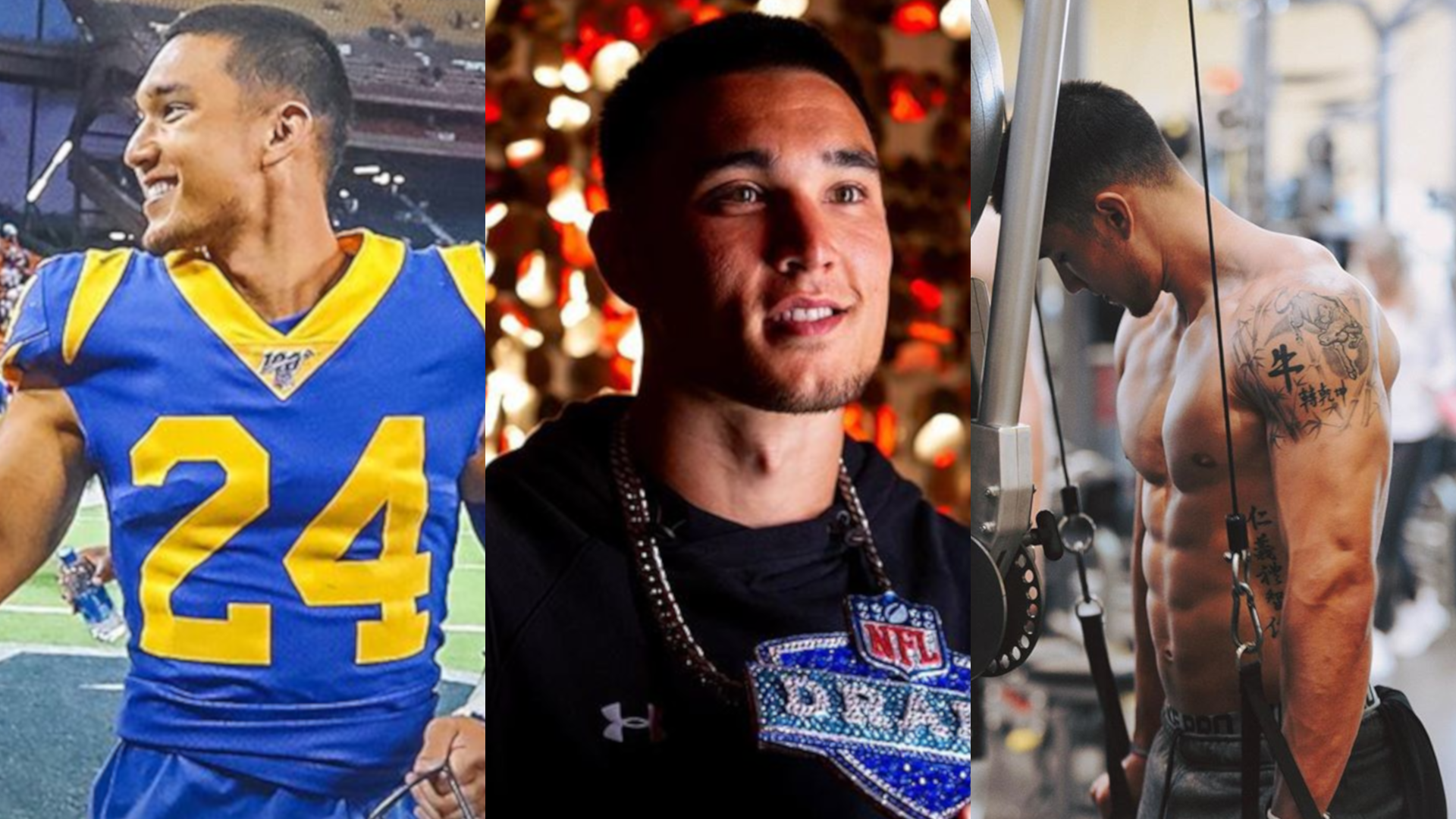 Can Asian men thrive in U.S. sports?
We have seen very few men be successful in the world of sports. Only a few names come to mind in modern American households. Tiger Woods, Apolo Ohno, and Jeremy Lin, for instance, come to mind. But, can a new man break the mainstream mindset and prove that Asian men are just as athletic, masculine, and sports ready as anyone else? That's what Taylor Rapp hopes to do.
https://www.instagram.com/p/BwlSEYDhyyP/?utm_source=ig_embed
Who Is Taylor Rapp?
Taylor Rapp is currently living off the high of being selected for the NFL draft a couple of months ago. Rapp was selected by the Los Angeles Rams as the 61st pick in the second round of the NFL draft his past April.
Rapp and Kyler Murray, of the Arizona Cardinals, are the only Asian-American players chosen for the league this year. With that comes a lot of pressure. But Rapp says he's up for the challenge.
As he told ESPN in an interview after the draft, the 21-year-old says he wants to be the representation he never saw growing up (excluding a few names like Hines Ward, Dat Nguyen, Johnnie Morton, and Eugene Chung, as Next Shark points out). That way, Asian-American athletes who come up after him won't have to experience the struggles that he did.
"It was hard to get recruited. I felt like I didn't look like a typical football player to college coaches," Rapp shared. "You don't see a lot of football players who are Asian."
https://www.instagram.com/p/B1XiPx1FxlF/
Even before getting into sports, Rapp's relationship with his race and ethnic history was turbulent. The athlete's father, Chris Rapp, worked in a steel mill in China. Chris met Taylor's mother Chiyan, a translator, in the country. They later moved to the U.S. and gave birth to Taylor in Atlanta before moving to Washington state.
Growing up in a primarily white neighborhood, Rapp and his older brother Austin often felt a disconnect between their Chinese backgrounds and their surroundings. In fact, Rapp says he used to hide his Chinese heritage.
"I remember being kind of ashamed of it because I didn't necessarily look like everyone else, especially in grade school," Rapp confessed.
"It's not really so much about making history," he added. "I just kind of want to be an inspiration to the kids that were in my position growing up who didn't necessarily have someone to look up to in major sports, in football."
https://www.instagram.com/p/BuxYIJ4BXhJ/
But after getting a scholarship to Washington State, in the city of Seattle where there's a large Asian-American populace, and making the NFL, Rapp has seen the effect of celebrating his ethnicity.
"There were little Asian kids who used to walk up, even their parents, who were so excited for Taylor," said Chiyan. "They never really had someone for their kids to look up to and so from that point, I guess more, Taylor kind of realized it."
And as Rapp states himself, "I'm trying to change the narrative. Show that Asians can play and try to inspire young kids."
Best of luck to Taylor Rapp and the Rams. May his light and athleticism help others find their place in the world of sports.
https://www.instagram.com/p/BuAi–_BO2_/
https://www.instagram.com/p/BybfzdoFuvt/
https://www.instagram.com/p/BusWigghGQW/
https://www.instagram.com/p/BunNQqDBwOH/