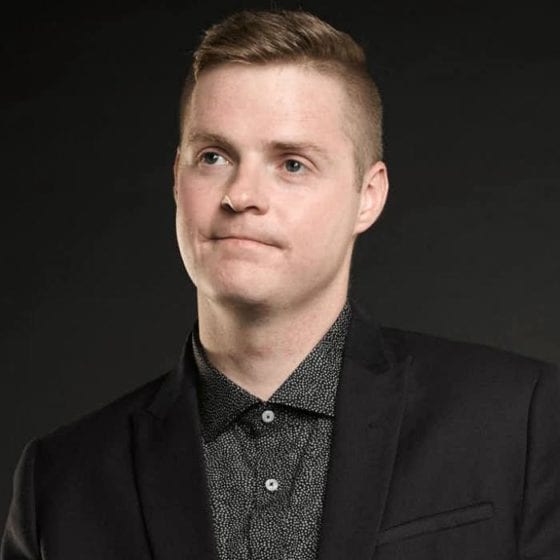 Tom Ballard Accused Of Sexually Assaulting A Man
An Australian comedian is being accused of sexually assaulted another man four years ago, and denies it entirely.
Tom Ballard is a well-known comedian who hosts a news comedy show, much like The Daily Show or the Colbert Report, called Tonightly.
Ballard is currently in the news because a rising comedian named JooYung Roberts has accused him of sexually assaulting him back in 2014. Roberts allegedly entered Ballad's hotel room after a gig in June of 2014, which led to the alleged assault.
Roberts shared this news through a Facebook post after going to the police.
In part of the Facebook message, Roberts explains his perspective of the moment:
"I go to his hotel room after a gig; eager to learn about the art form I've been practicing for a month, not knowing what's about to happen. He offers me a glass of port wine. What fun we are having, I think. He finishes his glass, reaches over and grabs my glass, takes a sip then hands it back. He kisses me then."
After the police were notified, they later decided not to pursue the matter. Their explanation was that it did not appear that any crime was committed.
With that, Roberts responded to the claim and says that it's not true. While he admits to making sexual advances towards Roberts, he says there was never any indication that the feeling wasn't mutual.
"I have become aware of a claim being made about me," Ballard wrote.

"It involves an allegation of sexual assault: an allegation that I completely deny in the strongest terms possible. It fundamentally goes against who I am as a person and everything I believe in."
He went further to say:
"Four years ago I had a consensual sexual experience with someone. I had absolutely no idea he believed it wasn't consensual until six months ago. His version of that experience as described on social media is simply not what happened."

'This false claim has been spread via social media, text messages and gossip. It has been deeply distressing for me, my friends and my family. It has affected my work and my mental health."

"I abhor sexual assault and sexual violence. I absolutely support the philosophy of the #MeToo movement: I believe in supporting victims and ensuring those who have done wrong face justice."

"But I have not done anything wrong. Any suggestion otherwise is false, deeply distressing and unhelpful."