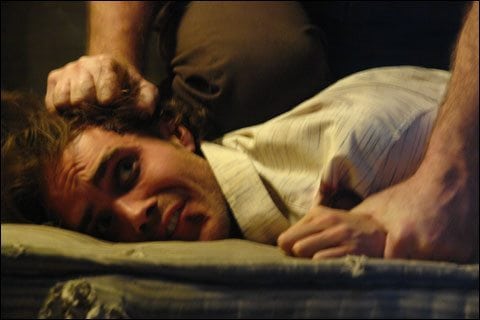 "Baseball bats, steel pipes and Coke bottles"
A disturbing story is emerging from the state of Texas involving 9 high school athletes who allegedly held down as many as 10 other boys and forcibly penetrated them using Coke bottles, steel pipes and baseball bats.
From the Associated Press:
"Nine Texas high school students – seven of them juveniles – have been charged after they allegedly sexually assaulted other boys with objects in sadistic sports hazing rituals.
The students – all of whom are or were athletes involved in football, baseball or basketball – have been accused of attacks going back as far as 2014, La Vernia police Chief Bruce Ritchey said Monday.
Police are not releasing details of the alleged crimes, but one mother told Fox San Antonio that a gang of boys held down her son and other victims, and forced foreign objects into their rectums.
'Kids were holding them down in the locker rooms, there was a lookout at the door watching for coaches not to come,' she said."
More:  Man brutally gang raped by fellow football players
And it appears other sadistic things occurred.
'They hold them down and stick various items up their rectum… including coke bottles, deodorant bottles, steel pipes, baseball bats and broomsticks."
Additional reporting from the Associated Press article shares:
"The mother said she only became aware of the harm done to her boy when he told her she did not want to attend football practice.
Ritchey said the hazing primarily involved the football team at the 1,000-student school, but the basketball and baseball teams were also involved to a lesser degree.
The horrific stories emerged after one child told police they sexually assaulted in the boys' bathroom of La Vernia Junior High School a parent also told Fox San Antonio.
His admission led to two others coming forward, the parent, who did not want to be identified, said.
'I'm frustrated,' they added. 'If these things are going on in the school, how do I know my child is safe going there?'
The victims were freshmen and sophomore students, police said. There were at least ten of them.
And now, police said, some of the school's graduates have become 'persons of interest' in their investigation."
Arrests have apparently been made. More from the AP story:
"The juvenile suspects were arrested last week, after several students were sent for 'forensic interviews' with the Children's Alliance of South Texas.
Results suggested that a 'crime had been committed,' Ritchey said.
The juveniles have all been released to their parents, while the adults were arrested Monday and booked into Wilson County Jail in Floresville.
Police are not specifying the nature of the sexual assaults or the names of any of those charged.
The number of others under investigation has also not been released.
However, he told MySanAntonio that more arrested were expected, and that complaints from other alleged victims had continued to roll in.
It has not yet been decided whether the students will be accepted back into the school or sent to another district.
The allegations have rocked La Vernia, a farming town of about 1,000 residents situated about 20 miles east of San Antonio.
Several parents – some of whom live outside the town but send their kids to the school – complained on the La Vernia Independent School District's Facebook page."
h/t: Daily Mail