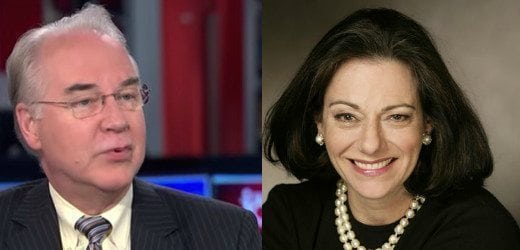 Mr. Trump's picks for important cabinet positions that will impact the lives of millions of Americans, including LGBTQ inviduals, should give us all pause for concern.
One wants to do away with the Affordable Care Act and was against marriage equality. The other outed her gay brother who was dying of AIDS.
Let's take a look at both.
Tom Price: HHS
According to the New York Times, Trump will nominate Congressman Tom Price of Georgia, a staunch critic of the Affordable Care Act, as his new Health and Human Services Secretary.
Price is a medical doctor and orthopedic surgeon who represents a suburban Atlanta district in Congress. He's been in office since 2004. He also happens to the chief architect of the numerous bills sent to President Obama that are designed to repeal the Affordable Care (aka: Obamacare).
Related: LGBTQ people urged to protect their rights
Mr. Price is also considered to be widely anti-gay. He earned an all zero rating from the Human Rights Campaign congressional scorecard for his opposition of LGBT rights.
Back in 2015 when the historic marriage equality decision was made by the United States Supreme Court, he is on record as saying it was "a sad day for marriage."
And Rep. Price apparently doesn't care much for organizations like Planned Parenthood, because he's been against their funding for years.
Should the congressman be confirmed by the senate for HHS secretary, "Price would be responsible for a department with an annual budget of more than $1 trillion, health programs that insure more than 100 million Americans and agencies that regulate food and drugs and sponsor much of the nation's biomedical research," according to the NYT.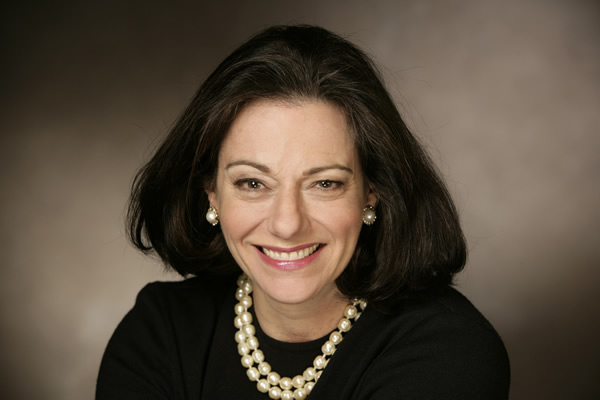 KT MCFARLAND: Deputy National Security Advisor
Mr. Trump's pick for deputy national security advisor is KT McFarland. She's a Fox News commentator who unsuccessfully sought to be the Republican nominee in New York to challenge Hillary Clinton for her U.S. Senate seat in 2006.
According to a profile piece for New York Times Magazine back in 2006, she "couldn't abide" her brother being gay.
The article unearthed a jaw dropping 1992 letter to her parents in which she reportedly outed her brother, Michael Troia, shortly after she discovered he had AIDS.
"Have you ever wondered why I have never had anything to do with Mike and have never let my daughters see him although we live only fifteen minutes away from each other?" McFarland reportedly wrote. "He has been a lifelong homosexual, most of his relationships brief, fleeting one-night stands."
Her other brother, Tom Troia of Wisconsin, went on record in 2006 as calling his sister "evil" in a piece appearing in the New York Post.
See the Washington Blade for more insight. Video below from Out Magazine.