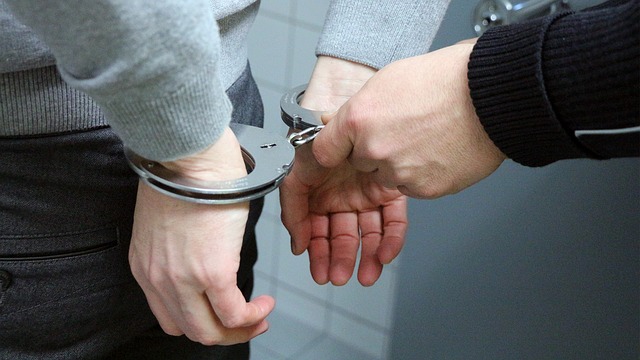 After posting his rants on social media, cops stopped him.
Police in Barrow, England have announced they have arrested a 19-year-old male homophobe in connection with anti-gay threats on an LGBT+ event taking place at the New Empire on Dalton Road on Friday night.
The man threatened to walk into the establishment during the event and "slaughter every single one of the gay bastards" using a machete.
So motivated to carry out his attack, he took to social media to share his plans with others. Readers responded and begged him not to go forward with the attack.
Unpersuaded, the male then posted a photograph of a British Army issue machete he had purchased.
If you're in Barrow in Furness please do not attend the LGBT gay pride night at a pub! I've reported it to the police but still DONT GO pic.twitter.com/N14dpc1MeT

— j (@JULIAISSOFIT) June 23, 2017
"I've had enough," he wrote in a message. "I don't want to live in a gay world and I sure as hell don't want my children living in one.
"What happened to our traditional qualities? They're fucking ruined. I don't care if I die, I'm fighting for what I believe in and that is the future of my country, my folk, and my race."
As reported in Gay Times:
"However, after screen grabs of his threatening messages were posted on social media, Barrow police were informed of the planned attack and issued a warning to anyone attending the LGBT+ event to stay at home."
Cops later confirmed that they had tracked down the male and he has been placed in police custody.
"I would like to thank everyone for their assistance and vigilance tonight," said Superintendent Mark Pannone. "Cumbria Police's priority is always to keep people safe.
"There is now no threat to anyone or any specific group in the south Cumbria area."