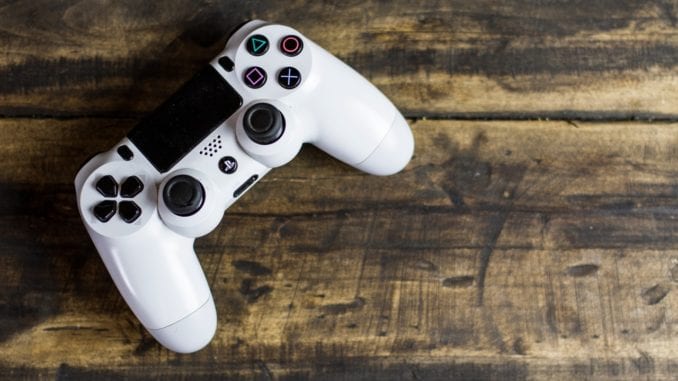 Games To Buy Or Wait For In 2021
In the world, and business, of entertainment, gaming has become an important pillar all on its own. Gone are the days when video gaming was considered too geeky to be cool or worthwhile. Mainstream audiences now love to game. Part of that's due to millennials growing up on video games.
But what's next for the future of gaming? Now that the next generation of gaming consoles (PlayStation 5 and the Xbox Series X) are upon us, what games are people looking most forward to? Well, here's a list of 10 games to buy right now or look forward to in the near future.
1. Assassin's Creed: Valhalla
First, let's start with the games that are already out to play right now. And one game that has EVERYONE talking is Assassin's Creed: Valhalla. Released in November, Valhalla is the latest installment in the thirteen-year-long game franchise Assassin's Creed. In it, you play Eivor (whose gender is a player option), a Viking raider whose simple but violent life gets upended by the centuries-old rivalry between the Templar Order and the Brotherhood of Assassins.
This action role-playing game is out now on PlayStation 4, Xbox One, Xbox Series X, and PC.
2. Watch Dogs: Legion
This is the other big game that released in November 2020. Watch Dogs: Legion is the third game in the Watch Dogs. In this game, you play in a future dystopian London and control a group of hackers called DedSec as they seek to clear their names while also liberating the city from an oppressive private military company.
In this game, you play within an open world based on London. You complete several missions in which you can approach with an open-combat style with guns blazing, a stealth approach of using your environment to avoid detection, and a hacking approach where you'll use hackable objects to subdue enemies or hack into building systems to create a path for you.
If you're interested in this game, it's out now on PlayStation 4, PlayStation 5, Xbox One, Xbox Series X/S, and PC.
3. Spider-Man: Miles Morales
Next, we have the next installment in the Marvel's Sprider-Man games. While the original game from 2018 centered around Peter Parker and his story, the game's plot included the origin story of Miles Morales. That backdoor pilot, if you're talking tv show terms, then created the path towards this new game Marvel's Spider-Man: Miles Morales. This game is much like the other Spider-Man games where you play the web-slinging hero who swings his way across New York and fight bad guys. But again, this game has a new main character and a new man under the spider-mask: Miles Morales. The Black and Latino teen is off on his own adventure with players swinging, running up walls, shocking people, and trying to save the day.
Once again, this game is out now! Though this time, it's only available on PlayStation 4 and 5.
4. Cyberpunk 2077
This is the last big game to drop in 2020 and it's one that video gaming fans have looked forward to since 2013. After being announced 7 years ago, Cyberpunk 2077 is finally being released. The latest installment in the Cyberpunk series follows a dystopian future in a city where most of the inhabitants live as cyborgs. The corrupt city filled with crime and decay is the home of the main character V. Thanks to the game famously starting with three very different backstory prologues, there's not much known about this game's plot beyond that. But with the promise of heightened optimization and choices (like you can even have full conversations with random people you walk by in the street), MANY fans are anxiously awaiting this game. If you still need convincing, think Grand Theft Auto meets Tron.
Cyberpunk 2077 will be out on December 10.
5. Hogwarts Legacy
This is the game we've been anxiously awaiting for two years, but now real-life situations have ruined some of that joy. Back in 2018, a video game trailer was leaked online. The trailer showed a role-playing game based in Hogwarts and the Wizarding World of Harry Potter. The only thing is, the game's story takes place a century before the books/movies. Now, we know the game is set in the 1800s and the player plays a Hogwarts student there who gets wrapped up in fighting against (or aiding) evil plans across the wizarding world.
Not much is known about this game yet, as it was only officially announced earlier this year. But expect some controversy to swirl around this game as we get closer to the undisclosed release date. Hogwarts Legacy has already been burdened with controversy around the IP's originator J.K. Rowling. But will that hinder this game's profits? We'll see in the future.
Again, this game is set to release sometime in 2021.
6. Far Cry 6
Next is the sixth main installment in the Far Cry series. This first-person shooter game is set on a fictional Caribbean island called Yara. On the island, a dictator named Antón Castillo is raising his son Diego to follow his rule. The players, however, play guerilla fighter Dani Rojas as he tries to end the Castillos' reign. This action-adventure game is all about using makeshift weapons, vehicles, and hiring friends to shoot your way to victory in what's being marketed as "the largest Far Cry playground to date."
If you want to play this game, you can get it sometime in 2021.
7. God of War Ragnarok
Another God of War game?! Yes, please! Once again, we don't know much about this game. In fact, it was only announced in September of 2020. This is the ninth installment in the God of War series and is a direct sequel to 2018's God of War. In that game, Kratos, the former Greek God of War raised his son Arteus. Now in this game, which is named Ragnarok, is expected to include a series of events that bring the end of days and the deaths of several Gods. If you like action, this will be the game for you.
Check it out when it releases sometime in 2021.
8. Resident Evil Village
Lastly, we have the latest installment in the Resident Evil franchise. This survival horror game set in a zombie apocalypse is set a few years after the previous game Resident Evil 7: Biohazard. As Capcom's Kellen Haney revealed of the story at the game's announcement: "Ethan's world suddenly comes crashing down once again when Chris Redfield, an unexpected yet familiar face makes an appearance, setting off a chain of events that sees a distraught Ethan seeking answers to Chris's shocking actions, and ultimately finding him in a mysterious village."
As with many of the Resident Evil games before it, this game will be scary, will include lots of zombies, lots of shooting, and a, hopefully, a fun story. You can play it sometime in 2021.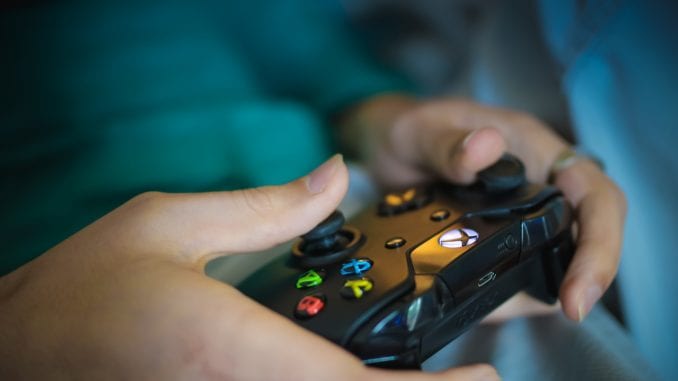 Future Gaming
That's it for our shortlist of some big games to look out for in the near future. For our gamer fans out there, which other games are on your radar? Which ones are you most excited about? Let us know your thoughts down below!