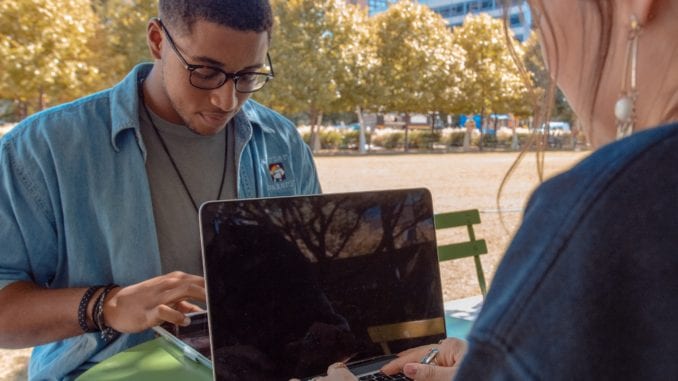 Where To Work Remotely
In today's modern age, many working men are working outside of the office. Whether they work for a larger company that has them working off-site or whether they a part of the growing freelancer community. Today's working man is often working on the go. But where exactly is that?
When you think of "freelancing" or working outside of the office, you often think of two things. Working at home, and often in pajamas, or working at a coffee house. At this point, cafes and coffee establishments have accepted the fact that the majority of their clientele are people working on their laptops. But the thing is, those don't have to be the only places that people work outside of the office or their homes. In fact, here's a list of five places you can go to work right now.
Bars and Restaurants
We'll start off easy with something similar to what you already know. Working at a bar or restaurant is already pretty close to working at a coffee house, except it's slightly different. Again, cafes have accepted people working in their space for long hours. Restaurants and bars are a similar space but are less frequently used for the purpose. Ultimately, you'd have to keep purchasing food and/or drinks in order to pay for the space. Keep that in mind, if you decide to go this route.
Libraries
An easier option for you to pursue is to go to your local library. Many people go to libraries specifically for the purpose of working. Because of that, you won't get the judgment you might get at a restaurant after being there for four or so hours. Even better, libraries are full of resources like books and free internet (typically).
Hotel Lobbies
Then there are hotel lobbies. Now careful, this one can also be tricky. Hotel lobbies or office rooms are a great idea for when you're traveling and need space outside of the room where you're staying. That said, you might also be able to use this space even if you're not using the lobby. No one will look at you twice if you hang out for an hour or two, but don't stick around for longer than that if you don't have a key to one of their rooms.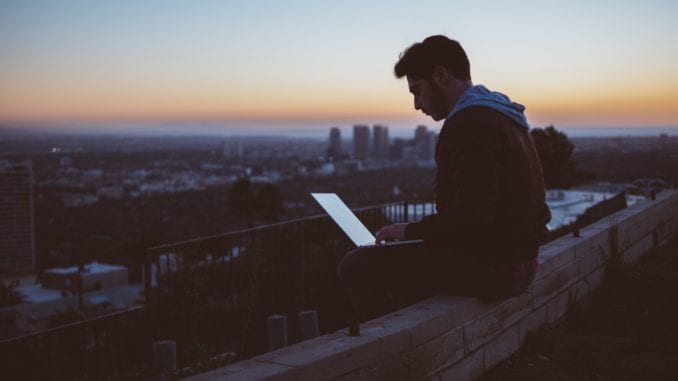 Local Universities
One other idea that you can consider is lobbies, libraries, and study spaces for your local university. Most of the spaces above are open to the public during the daytime and some are open during the night time too. Depending on the size of the university, you might also have a wide range of spaces to choose from. That said, some amenities like internet may be locked behind the paywall of taking a class at the school. But possibly consider taking a free or cheap course at the institution to get around this idea.
Parks or Botanical Gardens
But what if you're trying of being cooped up inside all the time? What if you want to work while getting some fresh air? Then, you might want to consider going to a park, a botanical garden, a pier, or something in that area of locales. These can be beautiful nature and work spots that will have you feeling like the lead role in a colligate movie. But keep in mind, being outside might mean no access to the internet. So, try to go out on a day when you don't need to go online.
Working Out Of Home And Office
These are just five quick and easy ideas for how to work outside of your home and/or office. If you're feeling like you need a new change of pace and space, try out one of these locales. We hope they can help.