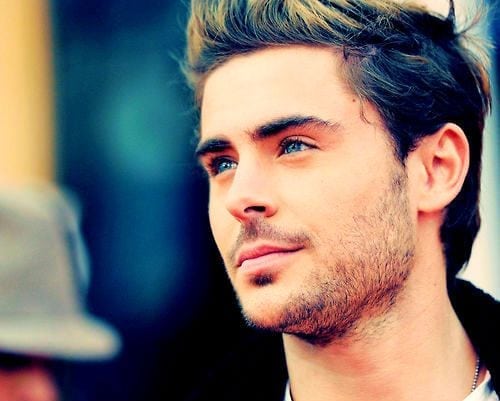 It's time for Zac Efron to pivot toward more meaningful roles.
By: John Hollywood
First, we want to be clear and state that we love Zac Efron. We've written about Zac more than almost any celeb on this blog. In fact, we like the guy so much that we're about to engage in a bit of gay blasphemy.
Here it goes …
It's time for Zac Efron to step up his game. He's running the risk of being typecast as a furry muscle-jock that is known only for his body and not his acting abilities.
Yes, of course we enjoy seeing him run around shirtless. And sure we think he looks delicious in a pair of tight jeans. But if a male actor wants to obtain lasting star status, he needs to be known for more than just his looks.
Range is key.
Without it, there's little opportunity in the future. Just ask Casper Van Dien, Christopher Atkins or Dolph Lundgren.
That's why we want to see Zac Efron move away from the campy, silly, body focused movies and start to appear in more serious roles. He's 28. It's time.
Let's take a look at some of the movies he's been in (or will be):
Neighbors
Dirty Grandpa
We are your friends
Mike and Dave Need Wedding Dates (July, 2016 release)
Baywatch (2017 release)
There are other films not mentioned above, which you can examine on his IMDb file. If you notice most all of them feature Zac playing some heartthrob in a romantic/comedic movie.
That may be painful to read but it's true. With the exception of a few gigs, like in the film Parkland where he appeared for a nanosecond as a doctor, Zac has yet to land a breakout role where the focus wasn't mostly on his six-pack.
And while the collective LGBT community has all but made him into a gay icon, we have to ask if we are we really helping him in the long run? Will we be as interested in him when he's older and his looks start to fade?
That's why we think it's time for Zac to pivot towards more substantive roles. He's got the acting skills and the looks to make that happen, but only if he starts to rebrand himself now.
And while it's cute that his surrogates continue to put out stories about his anatomy, it does nothing but reinforce a narrative about Zac's body and not his acting.
There are celebs Zac can take some pointers from. One example can be found in 35 year old Chris Pine.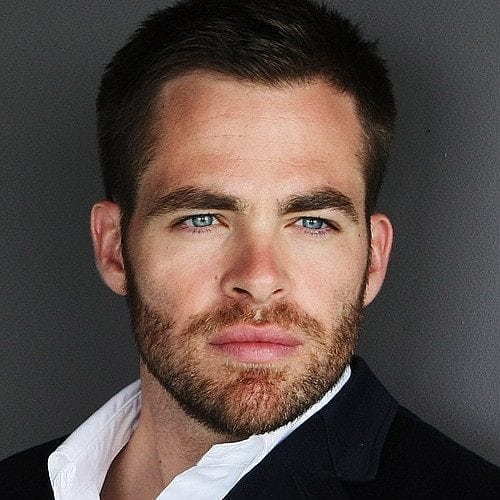 Chris Pine
Best known for his role as Captain Kirk in the rebooted Star Trek (2009), Pine has built a career out of playing a wide range of characters in different films.
What's more, he's managed to grow as an actor without being typecast.
That didn't happen by accident.
We suspect that early on, Pine knew that in order to have real staying power in tinseltown, it was important to demonstrate range.
This is likely why you have seen him taking on parts in films like:
Into the Woods
Z for Zachariah
Horrible Bosses 2
Wonder Woman (2017)
The Finest Hours
Hell or High Water
Jack Ryan: Shadow Recruit
In the case of Pine, notice that he's carefully broadened the type of roles he's taken on over the course of time. And he did it while maintaining a super strong connection with his LGBT fans.
No, he doesn't have the same body as Efron but he doesn't need to. That's because Pine has demonstrated he's multitalented.
Summing Things Up
Hairy chests and abs will only take a movie so far. Case in point can be found in the not so memorable flick: We are Your Friends (2015). It had one of the worst movie release numbers of all time, taking in just in just 1.8 million for its opening weekend.
And Dirty Grandpa (2016), another R rated millennial focused movie, crashed and burned with an opening weekend haul of just 10 million.
If you love Zac Efron as much as we do, let's start to focus on his acting as much as his looks. Finally, Zac needs to snag a breakout role that propels his career to the next level.