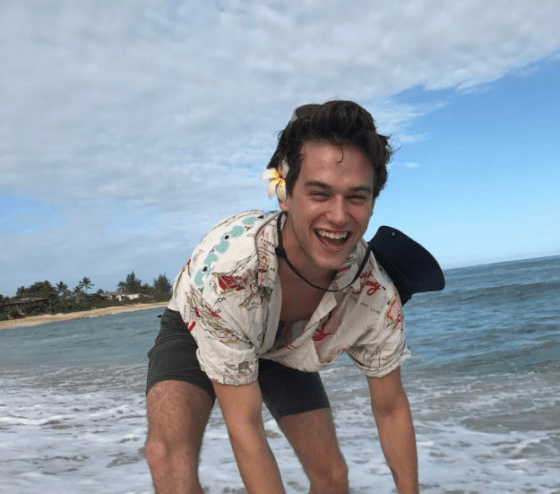 Coming Out For Marriage Equality
An actor on the Netflix series 13 Reasons Why came out as a member of the LGBTQ community recently and uses that to ask for support for marriage equality in Australia.
The catalyst for this post was the viral story of a skywriter flying across the Australian sky and writing out the words "Vote No."
'Vote No' appears in the sky over Sydney https://t.co/TAVc1nQD0P pic.twitter.com/k4wAIykII7

— Sky News Australia (@SkyNewsAust) September 17, 2017
Fixed it… #VoteYes 🌈 pic.twitter.com/FYCi2JUmiG

— Tj 📷👨🏽‍💻 (@Tj__Edwards) September 17, 2017
This news brought out actor Brandon Flynn who decided to not only share his support for AU Marriage equality, but also to express the fact that he considers himself a member of the LGBTQ community. While he did not give himself a specific label, he did note his connection with the community.
"I hope your hate and lack of understanding fades, just like those words will. Too many of my friends have been kicked out of their homes, kept in the closet, beat up, killed, ridiculed by church and state, institutionalized. And you are scared that if we vote YES, you won't be able to show your hate for Us. Fuck that."

"We've been scared shitless our whole lives, thanks to all the stigmas that surround us—stigmas that were set in place by the same kind of people who flew that plane over Sydney.

"We've fought, we've come out bravely even in our fear, and you wrote a message in the sky because you're scared. Equality takes courage, it worries me that too many people in this world lack the balls to stand up for what is right. #fuckhate"
You can check out the full Instagram message down below.