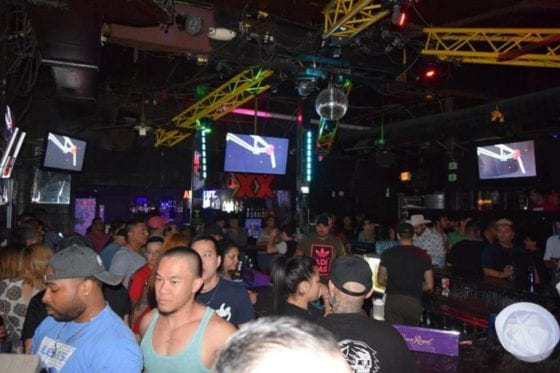 3 Patrons Shot Outside A San Antonio Gay Bar
There was a shooting outside of a San Antonio gay bar.
Three people were hospitalized after getting caught up in a shooting outside of a Pegasus bar on the 1400 block of North Main Avenue on early Monday morning.
According to My San Antonio, the police believe the shooting was not a hate crime. Instead, they believe the attacked was carried out by an "angry patron who probably had too much to drink and was kicked out of the club."
According to San Antonio Police Chief William MacManus, the police think that the shooter was a man in his 40s who hasn't been apprehended yet. They believe he was kicked out of the Pegasus club around 12:30 am. The man then returned shortly after with a firearm and decided to take out his anger on patrons outside of the club who were gathered around a taco stand.
According to police, two men and a woman (all in their 20s) were hit by the gunshots. All three are thankfully alive and received non-life threatening injuries. They have since been taken to the Brooke Army Medical Center to get treatment.
As for the investigation, the police are still on the lookout for the attacker and shooter. According to KSAT, the authorities know that none of the victims had any relation to the shooter. It seems they were mere random targets of his attack.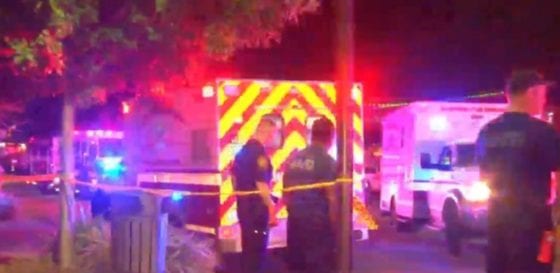 Mike Rodriguez, the manager at Pegasus, spoke to News4 about the attack and said:
"A nicely dressed gentleman was ordering food."

"The guy behind him I guess got irritated that he couldn't make up his mind, called him a name. They started to push and shove each other."

"Our security broke it up, kept one inside, and took the other one outside, just to separate them. The one inside kept on yelling through the fence names at the other one and he got upset, and at that point, he walked off."

"Then a couple minutes later he came back here to the stop sign and he had a gun and he shot three times in the air," Rodriguez added.

"They called me to the front and I came to the front and I told all the customers, everybody, to get inside, and started pushing people inside."

"We got mostly everybody cleared out of our outside area and I guess he got in his car, drove around the block behind us and came down this road and open-fired at the gate."
In addition, the investigation has started a canvassing program around the area of the shooting to search security camera footage and see if there were any additional witnesses who will know more information about the attacker and the attack.
The investigation continues.
h/t: My San Antonio, KSAT, News 4