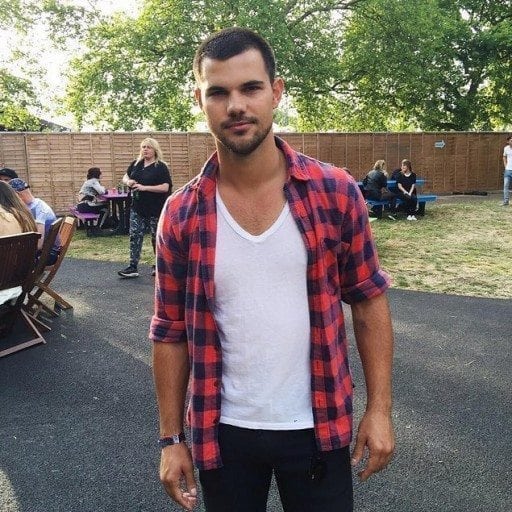 Taylor Lautner Fun Facts
Taylor Lautner is one of those hunky actors we just can't seem to get enough of. We've written about him in the past – from his different movies roles to why some people think Taylor Lautner might be gay.
What's not to love about this incredibly sexy celeb? Not only is he easy on the eyes, he's also good at his trade.
Most people know this actor from his time on Twilight where he played the role of Jacob Black. He's been in many other shows as well, including his not so attractive part in the flick, The Ridiculous 6 as the character, Lil' Pete.
But is there more to this male celebrity aside from stunning good looks and acting skills? Does Taylor Lautner have a softer side that you don't know about?
This brief post will explore 5 facts about Taylor Lautner that might surprise you. There's a lot more to this attractive celeb than you might think.
Are you ready? Let's jump right in!
Taylor Lautner Background
Birthday: February 11, 1992, Grand Rapids, MI
Height: 5'8
Body Type: Jock-like
Shoe Size: 10-11 (rumored)
Zodiac Sign: Aquarius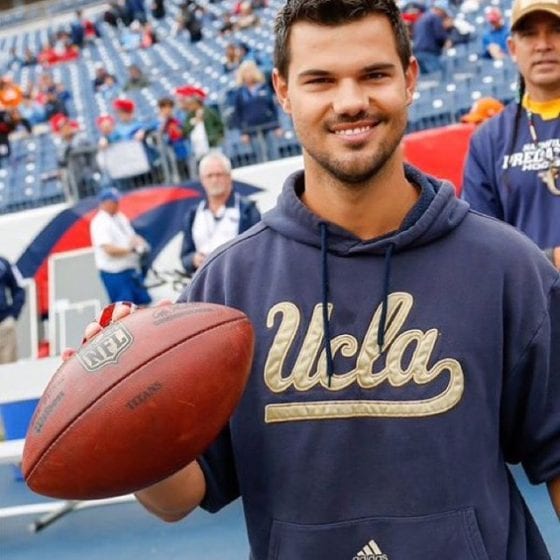 1. He's into martial arts
At the age of six, he took his first karate class. He became so good at it that he was invited to attend his first tournament at the age of seven in Louisville, KY.
It was there that Lautner met a man named Mike Chat, a trainer who specialized in extreme karate. He earned his black belt under Chat's tutelage. Lautner would go on to earn several junior world championships. Now you know why he looks so amazingly cut.
2. He's part Native Indian
When you look at pictures of Taylor Lautner, it is hard not to see his striking features – such as dark black hair, deep brown eyes and smooth skin. This naturally makes some people ask: What is Taylor Lautner's ethnicity?
According to public statements he has made, he is a mixture of English, Austrian, Swiss-German, Irish and Dutch. But he also appears to hold Native Indian bloodlines, tied specifically to the Ottawa and Potawatomi tribes.

3. He uses focused mindfulness
Part of the reason Taylor Lautner has such an amazing body is because he spends a lot of time in the gym. But what keeps him motivated to work past plateaus and keep building solid muscle?
According to an interview he gave back in 2010 with GQ Magazine, he summonsed the power of the mind through Tony Robbins. And what is cool about this fact is that Lautner was only 18-years old when he started to engage in mindfulness.
4. He's cool with gay people
Taylor Lautner gay rumors are nothing new. Some of the reason you hear them is because in real life, Taylor Lautner is known to be friends with gay people. And we're not talking about just casual cool chill time either.
In May of 2015, he was seen with club owner and out gay man, Markus Molinari. The two were leaving the Nice Guy, an upscale Italian restaurant in Los Angeles. We've chronicled many of these gay-friendly relationships in this post.
5. He doesn't overwork his abs
One of Taylor Lautner's many trademarks are his abs. But did you ever wonder how he got them? Well, according to a Men's Health piece in March of 2015, he carefully selects what he eats and doesn't overwork his abdominal muscles.
"A lot of guys hit their abs every time they hit the gym," says Jordan Yuam, Lautner's personal trainer. "That's why so few of them have six-packs."
Yes – I admit we have a big, giant  man-crush on Taylor Lautner and we've never tried to hide that. What I like about this male celeb that transcends his handsome looks relates to his strength of character.
When you research the star, you find out that when he puts his mind to something, he usually achieves it! And so there is a lesson there for all of us.