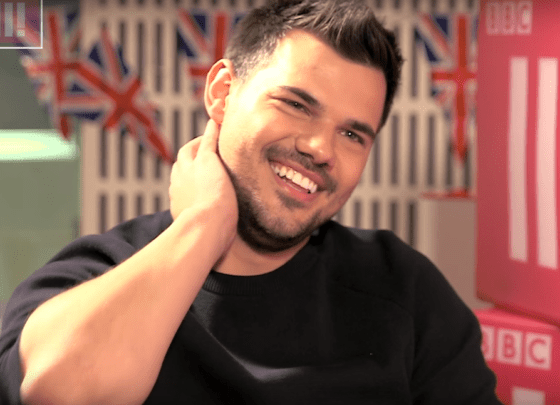 The Fat Shaming Taylor Lautner Needs to Stop
Taylor Lautner has reportedly signed a deal to appear on Fox's Scream Queens, according to the Hollywood Reporter. The former Twilight star once commanded big bucks. Case in point, he made 7.5 million for his role in the budget films.  But with a career that appears to be on the rocks, he can no longer command that kind of money.
Some are doing an autopsy on the 24-year old's actor career and trying to assess what went wrong. Here is what the HWR has to say:
"Insiders point to 2011's Abduction, which was critically panned (it earned $82 million worldwide). After that, Universal put Stretch Armstrong into turnaround, and the leading-man offers dried up. "His first movie just wasn't very good, and it didn't justify what he was asking for at the time," says one producer.

He since has focused on smaller roles, recently wrapping the indie thriller Run the Tide and the second season of the BBC comedy series Cuckoo, allowing him to flex the muscles he'll use in Adam Sandler's Netflix film The Ridiculous Six."
Related: Taylor Lautner Facts That Might Surprise You!
Here at the blog, we can't help but wonder if there's something else going on. In 2016, media reports started to pop up that made a big deal of the star's increasing weight. In fact, TMZ tweeted the following back in March that some consider to be fat shaming.
Taylor Lautner's startling weight gain — he looks SO DIFFERENT now! (via MTO) https://t.co/Nja5MvBWX2

— TMZ (@TMZ) March 31, 2016
In fact, the topic of Lautner's weight rose to such a furor that he ended up on a "Fat Male Celebrities" Tumblr page.
When you do a simple Google search on "Taylor Lautner Fat" you will find a plethora of material online with plenty of commentary. There's even Youtube videos out on the topic.
We are posting one here to give you an idea of what's going on.

And this from Life and Style Weekly: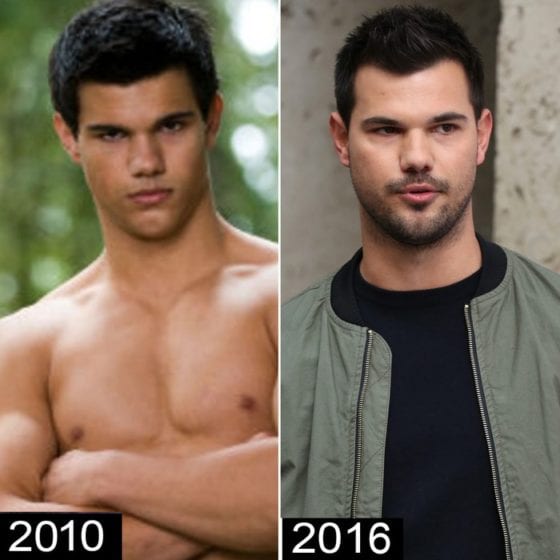 We sincerely hope that what appears to be serious campaign of fat shaming Tyler Lautner stops. Perhaps his new role on Scream Queens will put an end to the gossip?
The reality is that many of Taylor Lautner's most fervent fans (gay men) know all too well what it is like to be fat shamed.
In any event, Lautner will join John Stamos as one of the Scream Queens new male leads. It promises to be a fun show and we can't wait until the star studded season two begins!