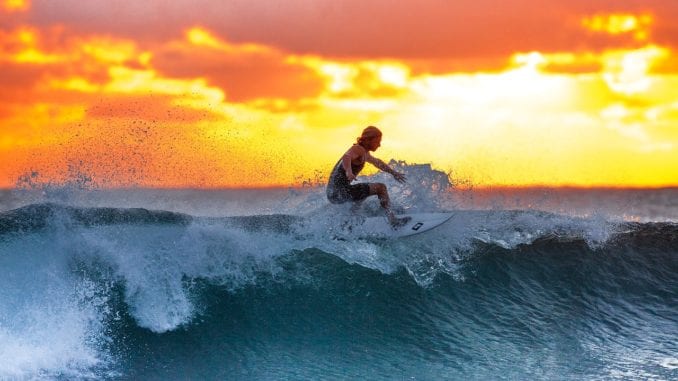 Who knew camping could be so cool?
We all know about fantasy camps for men. There's Fantasy Baseball Camp, where you can relieve your ball playing glory days, even though you never made it past junior varsity second string in high school.
Or you can jam at Fantasy Rock Star Camp, imagining you are a famous musician while leaving behind the real-world drudgery of mortgages, car pools and 9-5 work.
But if you are looking for something a bit more exciting and different, check out these crazy fantasy camps for your next vacation!
1. Zombie Survival Camp
We all know the world is going to end in a zombie apocalypse, so make sure you're ready.
The Original Zombie Survival Camp
offers hands-on training to take down the undead including specially designed close quarter hand-to-hand fighting skills called "Zombitsu."
Campers are trained in weapons including knife throwing, crossbows, pistols and rifles. Participants will also learn first aid, wilderness skills and survival. Day rates for the New Jersey based experience begin at $179 and overnight camps start at $450.
2. Coney Island's Sideshow School
If your idea of a fun summer is learning to drive a nail into your skull, then the Coney Island Sideshow Summer School might be right for you.
Learn classic sideshow talents such as how to eat fire, swallow swords, lie on a bed of nails and care for snakes.
Taking place on the historic Coney Island Boardwalk, tuition runs $1,500 and openings are limited to ten people. The school also offers classes in burlesque and classic sideshow banner painting.
3. Camp Winnarainbow Circus Camp for Adults
A bit more traditional, Camp Winnarainbow Circus Camp for Adults offers a chance to run away with the circus for the summer.
Founded over 40 years ago in Northern California by counter culture icon Wavy Gravy, the camp allows participants to choose their areas of interest including clowning, stilt-walking, juggling, art, mask-making, aerials and dance.
Rates begin at $125 per day and all meals and lodging are included as well as non-circus activities such as swimming, boating, hiking and a labyrinth maze.
4. Camp No Counselors
Ever wonder what it would be like to do all the fun things you did as a kid at camp but with adult activities such as heavy drinking?
Well at Camp No Counselors, their trademarked motto is "Play like a kid, party like a grown-up!"
The all-inclusive camp includes not only meals and alcohol, but all the classic activities you remember such as archery, arts and crafts, dodge ball, scavenger hunts and swimming.
And probably most importantly the camp offers theme parties and an open bar that is open all night long. Prices range between $674 – $1199, depending on your accommodations.
5. Black Fly Craft Brew Camp
Now in its eighth year, the all-inclusive Black Fly Beer Camp in New York offers classes, brew history, brewing instruction and enough beer tasting to make even the heartiest hops drinker very happy.
Taking place at Great Camp Sagamore on Raquette Lake fees start at $275 and the camp occurs in June.
6. Epic Nerd Camp
Billed as "Geek Summer Camp For Adults," Epic Nerd Camp provides a chance to indulge in whatever you inner geek desires. There are opportunities for everything nerd from LARPing (live action role playing) and Star Wars light saber classes to wizarding and even learning to be a merman.
Also included are table-top role playing game activities, arts and crafts and an escape room. Located in Maryland, the camp runs $700, which includes food, lodging and all activities.
7. Endless Summer Surf Camp
If learning to catch the perfect wave is your idea of a great summer, then check out Endless Summer Surf Camp. Offering camps in San Onofre, California and Costa Rica, Endless Summer will help you develop your skills, whether you already know how to surf or have never even seen the ocean.
The camp provides the surfboard and wetsuit as well as all meals and lodging. Nighttime activities include a video analysis of your day on the waves as well as fun surf films and games.
Related: Extreme travel – the North Pole!
The program offers day camps beginning at about $500 as well as overnight camps with fees around $1100.