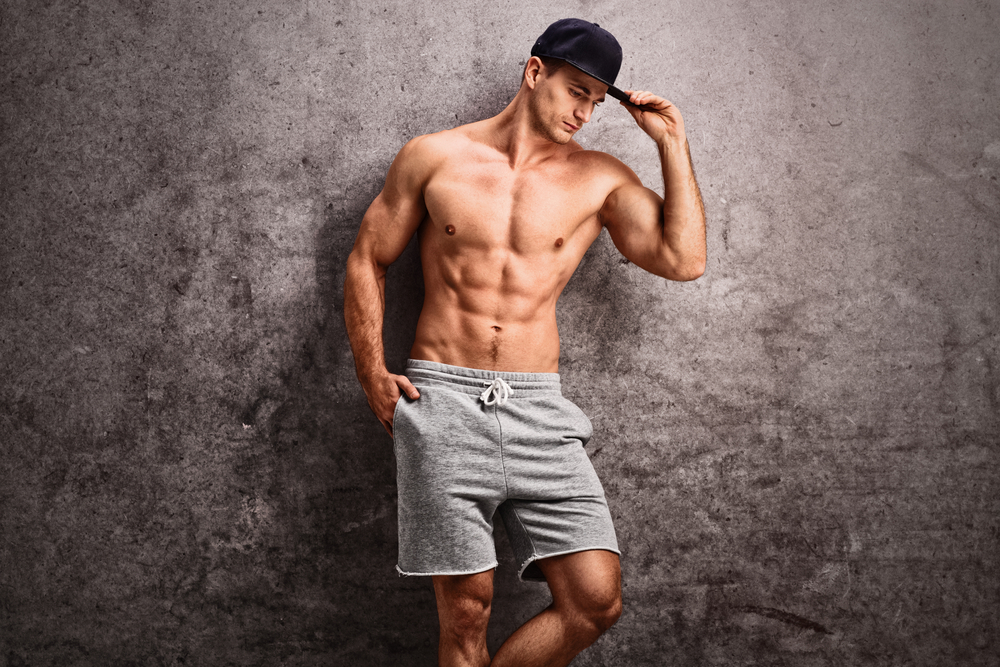 Best Lounge Shorts For Men Made Easy
Most men's shorts are purpose-oriented – shorts for sports, shorts for sleeping, etc. Nobody thought you'd be wearing them for most of your day. But the clothes you wear around the house are super important when you're spending most of your time at home.
Everybody's got their go-to favorite pair of shorts. They might be a bit ratty or just old as Clint Eastwood or even a bit fancy. You might be thinking – Can a new pair of shorts really put me on the path to Zen? The answer, my friends, is yes.
A 2018 study conducted by the U.S. Department of Labor found that men spent 5.7 hours a day engaging in some form of leisure activity at home. That was before self-isolations and lockdown. (Sheesh, guys.) Since you're spending even more time these days lounging, you might as well update your wardrobe and lounge like a boss.
Take a look at these high-quality men's shorts that are just perfect for lounging.
Barbour Bay Ripstop Shorts
Barbour is a British fashion brand that is well-known for upscale, posh outerwear. These shorts are made of 100% ripstop cotton – that durable fabric blend that has woven diamond stitch patterns. They're resistant to snags and cuts. The colors are amazing and come in navy, sand, and military green. The bottom hem can be folded up or worn down to just above the knee. So, they look great when you're lounging around the house, but you can still wear these shorts for a run to the store and feel respectable. The Barbour Bay Ripstop Shorts retail at about $75. You can find them on the Barbour website.
Pros: Upscale and made to last
Cons: A bit pricey and only three colors available
Related: How Can Men Build Their Fashion Style?
Adidas Utility Shorts
It's great to have a pair of shorts that check all the boxes of functionality. The utility shorts from Adidas can be worn all over the house and stand up to just about any daily chore you throw at them. Whether you want to bang out a DIY home maintenance project or just poke around in the garage, these shorts will keep you cool and relaxed while you do it.
The utility shorts are polyester twill and wax coated. That means that they're water-resistant and stay dry with just a quick wipe down. There are pockets in the front and back making these shorts perfectly versatile. The only problem with these utility shorts is that you need to nail the sizing. They don't come with a drawstring or belt. You can grab a for a decent price at many retail outlets or check Amazon. any sporting goods store.
Pros: Lightweight, affordable, and versatile
Cons: Only two colors available, no belt loops or drawstring.
UNIONBAY Survivor Belted Cargo Short
UNIONBAY really excels at making comfortable, affordable sporting clothes for the young at heart. Their Survivor Belted Cargo Shorts have a relaxed, universal fit and come in about 15 different color patterns. They're 100% cotton and come with a D-ring belt included. These are the type of shorts that only get better with time.
They're functional enough for household chores with cargo pockets and tough fabric. They're comfortable enough to wear all day because they sit low on your hips and don't have any pokey metal fasteners. Pair them with sandals and a T-shirt to complete the look. You'd be a fool not to pick up a couple of Survivor Belted Cargo Shorts from Amazon. The cost is reasonable.
Pros: Belt included, affordable, and comfortable
Cons: Can tear near the cargo pockets from repeated use
Ace Sweatshort by Mack Weldon
Mack Weldon makes some of the best sweatpants you'll ever wear. Now, they've got a pair of sweatshorts that take household comfort to all new heights. The Ace Sweatshorts have that soft, micro-sanded terry cloth cotton feel that you've come to love from your favorite pair of sweatpants.
These shorts have a drawstring, front and back pockets, and just a touch of stretch. When you're lounging in the Ace Sweatshorts, you'll love the amount of space they give you down the middle. You can wake up in them, chill all day and toss them in the wash with just about anything. There are six colors available and these shorts retail for about $65.
Find them on the Mack Weldon website. Perhaps, the only drawback to these shorts is that there are quite a few metal zippers. There's one in the fly, one for the back pocket and even one on the hip. Be careful rolling out of bed, guys.
Pros: Easy maintenance, plenty of colors and super comfortable
Cons: Way too many metal zippers
Related: Chase Ketron is a Bodybuilder You Gotta See
YoungLA Men's Bodybuilding Gym Workout Shorts
These bodybuilding workout shorts aren't just for leg day at the gym. They're made of soft, cotton French terry cloth and have the right blend of stretch and fit for jocks. You might be doing more home workouts these days, but you still gotta look good doing it.
These shorts are ideal for freeballers who love to show off their physique and package. They come in 14 different colors including olive, black and salmon. There are two pockets. They're deep pockets so you can pluck your smartphone in there and cinch up the drawstrings to hold it all together.
Don't sacrifice your sexy to self-isolations, guys. Pick up a pair of these workout shorts for less than you think from Amazon.
Pros: Comfortable and form-flattering
Cons: Size runs very small and could be quite revealing