Killer On Death Row Uses Gay Panic Defense
A condemned killer on death row just used the "gay panic" defense to try to get out of his execution.
Robert Van Hook is sentenced to death after he fatally strangled and stabbed a man named David Self in Cincinnati in 1985.
Van Hook met Self at the Subway Bar in downtown Cincinnati on February 18, 1985. The two talked for a couple hours before heading over to Self's apartment. Once there, Van Hook strangled the 25-year-old until he was unconscious.
Van Hook then stabbed the unconscious Self multiple times in the neck. He then cut Self's abdomen open and stabbed his internal organs. Afterwards, Van Hook stole a leather jacket and some necklaces before running away.
Now, decades later, Robert Van Hook and his defense team are saying that the murder happened as a result of Van Hook experiencing "gay panic" and self-revulsion.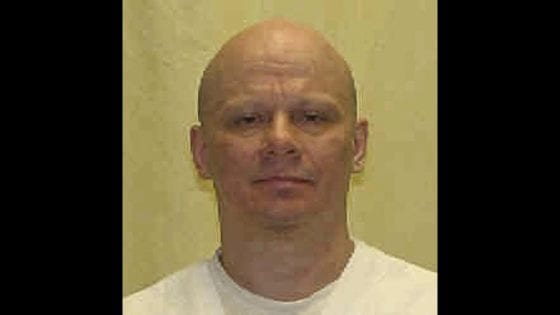 Its already been confirmed that Van Hook was suffering from depression and the aftereffects of mental, physical, and sexual abuse from his childhood. That said, Van Hook's public defenders recently filed on May 17 that the gay panic defense was the reason why he should get off the execution block.
The parole board heard arguments Thursday morning for and against Van Hook's clemency request.
The prosecutors against Van Hook said the "gay panic" defense was nonsense as he lured several gay men to apartments in order to rob them.
"This is a man who had cynically manipulated homosexuals for years. He posed as a gay; he frequented bars that were gay and he preyed on vulnerable victims who were gay," the Hamilton County prosecutor's office said in a Tuesday filing with the board.
Robert Van Hook is set for execution on July 18. While the parole board is hearing arguments about Van Hook, it's Republican Governor John Kasich who will have final say on whether the execution will be pushed back or not.
h/t: AP and USNews