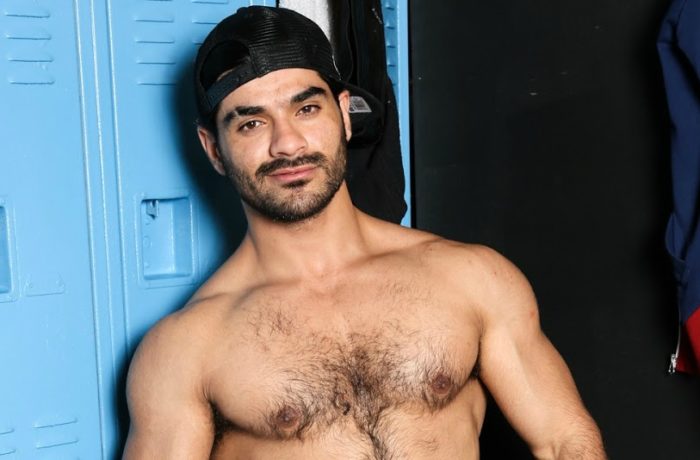 Gay porn star is arrested and charged with the murder of his boyfriend
Ali Liam, a Men.com gay porn star who is also known as Alkoraishie Ali and Othman Al-Muttalaby, has been charged with murder in the first degree.
His partner, Mr. Keith Harris (48) was found killed in Hayes Valley, San Francisco on November 2. (See our original post)
According to reports, a property employee found the dead body of Mr. Harris.
The manager of the Estrella Apartments at 340 Hayes Street, Paul Novales, stated he got a phone call at 2 pm on Thursday with worries that Mr. Harris hadn't been seen for the past several days.
Concerned, Mr. Novales knocked on the door – nobody responded. That's when he decided to conduct a safety check and entered.
When he crossed threshold, he saw "big drops" of blood on the floor and blood smears on the wall, per published material in the Bay Area Reporter.
A neighbor who lives next door to Harris' unit claims she heard "loud voices" coming from the apartment at 2am on Wednesday morning. She couldn't make out what was being said.
Police confirmed Harris suffered "stab wounds".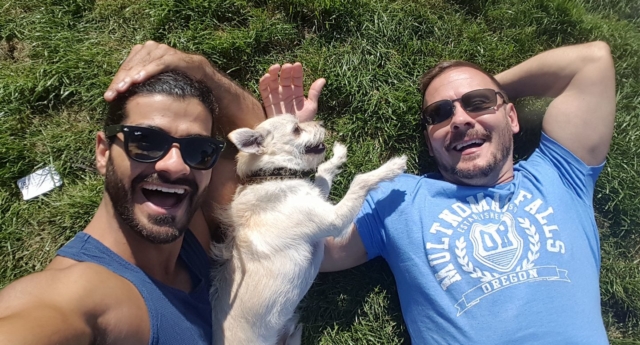 Awaiting Trial
Mr. Liam is 26 years old and is being detailed in San Francisco General Hospital for some type of unknown injury and is under a psychiatric hold (involuntarily).
At this time, Liam is not able to respond to Facebook, email, phone or text messages.
Ammar Aliraqi, Ali's brother, who lives in Baghdad, shared the family hasn't been in contact with him for nearly three weeks. But on their last contact, Mr. Aliraqi said he wanted to kill himself because he missed his mother.
"They seemed like a perfectly happy couple".
Liam also was employed as a go-go dancer and escort, and worked with an entertainment director called Jennifer St James.
She stated that Ali was a "little out of sorts" on the last Saturday he worked as a dancer.
"He kept talking about wanting to go home, but he couldn't go home," St James said. "He wanted to see his mom."
Gus Bean, a well-known San Francisco promoter, was friends with the couple, too. He offered the following.
"They seemed like a perfectly happy couple. … Keith's an absolute sweetheart, the sweetest guy ever,' Bean said. 'Ali seemed like a really sweet guy."
h/t: Hornet Stories and Gay Star News