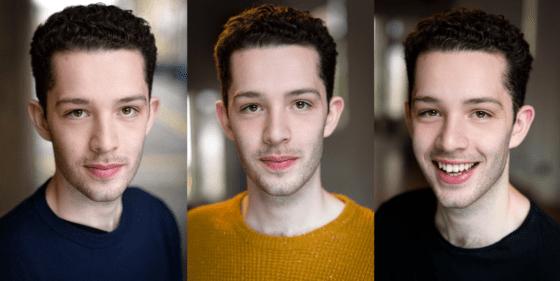 Is This "Already Have A Gay Actor" Story True or A Lie?
We have an interesting story for you that sprouted out of Twitter.
While the situation is essentially over, we have our suspicions about the entire situation. But first, we'll fill you in on the story.
Joseph Segal is a musician and performer living in London who was looking for help. In order to get that professional help, he sought out a talent agency to represent him.
Unfortunately, Segal didn't get a spot with that agency because he's gay. No, he wasn't rejected because the agency doesn't want any gay talent to work with. They just don't want more than one.
That's right, Segal found out that he'd been rejected by the talent agency because they "already have a gay actor."
As GayStarNews reports, Segal took to Twitter to share his disgust at the situation.
In the tweet, Segal included a screenshot of the rejection email from the agency. Within the email was the line, "We already have a gay actor on our books and also an actor/musician of the same age. So we feel there would be a clash."
As Joseph Segal wrote in his response to the email, "I am hurt and frustrated. Are all gay actors the same? Do we not get cast? Are there not enough roles for us?"
https://twitter.com/JosephPCSegal/status/972540114722279424
Along with the tweet, Segal asked for others to retweet his post and to share that they two were offended by the words of this talent agency.  This led to not only a surge of everyday citizens expressing their outrage, but even some notable actors too.
Mark Gattis, a gay writer and an actor in the show Sherlock, said, "Christ. This is scary. Reprehensible."
In addition, Tom Hopper, who played Rickon Stark in Game of Thrones, said:
"Joseph, it is a disgrace that this agent has brought your sexuality in to the equation as a reason not to take you on."

"I've worked with many gay actors and they very often are playing a straight character and vice versa. So your sexuality is irrelevant to your casting eligibility."
Also, Matthew Lewis, who played Neville in the Harry Potter Series, said:
"This is mental. Do you wear a sign? Who gives a shit! How many straight actors they got? Any clashes?"

"I heard Schwarzenegger wasn't actually a cyborg from the future but they gave him the part anyway."

"Christ, it's literally pretending to be somebody you're not. Sorry pal."
Needing to do damage control, the agency eventually reached out to Segal to apologize and he later shared those words with the world.
https://twitter.com/JosephPCSegal/status/972580565856735232
Afterwards, Segal shared that the agency will be closing due to several of its clients leaving.
https://twitter.com/JosephPCSegal/status/973146267172950016
Before wrapping up this story, I do have to point out that there is a level of disbelief within me. While several people and notable actors take Segal's story for face value, that doesn't mean we have to.
We have to consider the fact that Segal never shared the name of the agency, yet somehow enough people realized who the agency before all leaving (within one day).
On top of that, the agency's apology letter is riddled with multiple grammatical errors and doesn't include a signature at the end.
Then, suddenly the story has a quick and finite solution with the agency's closure, and Segal doesn't want to talk about it anymore.
Honestly, its seems more likely that Segal fabricated the story for attention and lost control of it as the initial tweet went viral.
This writer hopes that he is wrong is his suspicions, but it looks pretty plausible right now. What do you think?