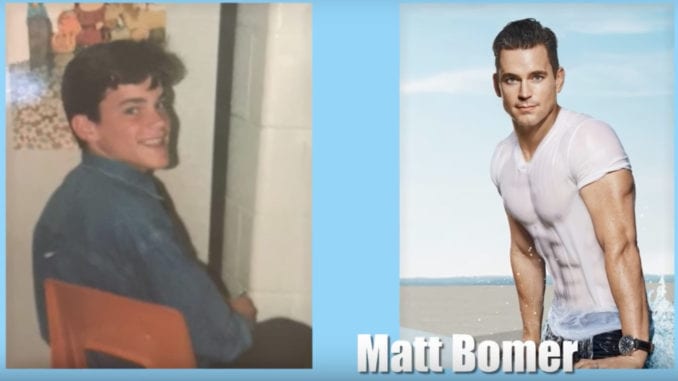 Gay Male Actors
Years ago, being a gay male actor and openly out was a serious career killer. While things have changed massively in the past 10-15 years, being out and gay in Hollywood still carries some risks.
What's important to keep in mind is this: All that we enjoy now is greatly connected to the brave men who took the initial steps to come out as gay at a time when it wasn't all that safe.
Before continuing, it's also important to point out that more than a few guys who identify as straight took on gayish roles. In their own way, they helped to advance LGBTQ equality by putting themselves out there – with risk.
That's because back in the day if a person took on a LGBT role, there was the risk of being typed-cast. That probably seems silly in the here and now but seriously – it really used to be that way.
OK, let's move on.
Gay Male Actors and Hollywood
Now to the good stuff. Not too long ago, YouTuber YouTuber Mikesterz created a set of gay male celebrity pics set to a video that show the stars as they were then and how they appear now. After looking at the imagery, all we can say is WOW!
We're talking hotties like Colton Haynes, Matt Bomer, and Reid Ewing. There many more – like Scott Evans, Randy Harrison, and Charlie David!
Personally, I loved seeing Luke Evans and Darryl Stephens. Oh, and how can I forget super stud, Charlie Carver, and Chris Salvatore (OK, he's a model but still).
Some of the people on the video came out as recent as 2016 and 2017. Still, what's important is that they had the courage to do so (see our 2017 out gay celebrity list).
It will be interesting to see who will follow in their footsteps in the coming years.
Image credits: YouTube/Mikesterz 2nd Channel