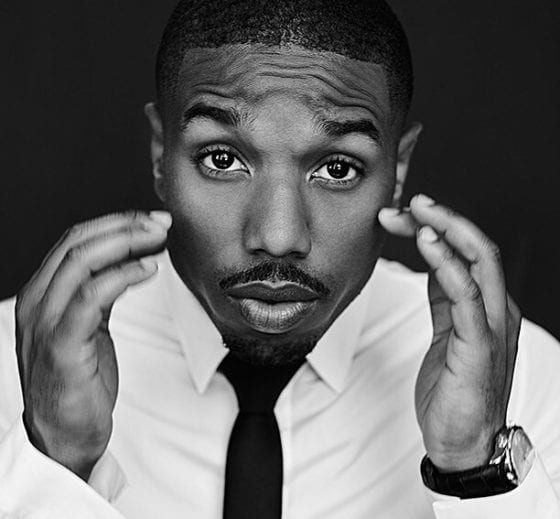 7 More Facts About Michael B. Jordan
Black Panther has done it!
The latest Marvel movie has not only become a cultural event, but it's also a box office juggernaut. News is coming in today from sources like Deadline that the film has made more than $500 Million worldwide since its release.
On top of that, the film has a double-consciousness as both a big budget Marvel movie and a film celebrating Black/African life.
Every actor in the film deserves great praise for their contributions, but one particular actor who's getting a lot of love is Michael B. Jordan. Not only does Jordan play one of the film's villains, but he plays a sympathetic villain with a lasting impression.
Because of this, not only is Michael B. Jordan getting a lot of buzz around him, but some people are even emphasizing with his character enough to say he did nothing wrong!
While we've already done a facts list about the actor, we thought it would be great to do another one. If you agree, read below for seven more facts about Michael B. Jordan.
https://www.instagram.com/p/BWgkZPyhMpg/?taken-by=michaelbjordan
Gay-Ta File: Michael B. Jordan
Birthday: February 9, 1987
Sign: Aquarius
Height: 6'0
Eye Color: Brown
Shoe Size: 11 (rumored)
Body Type: Athletic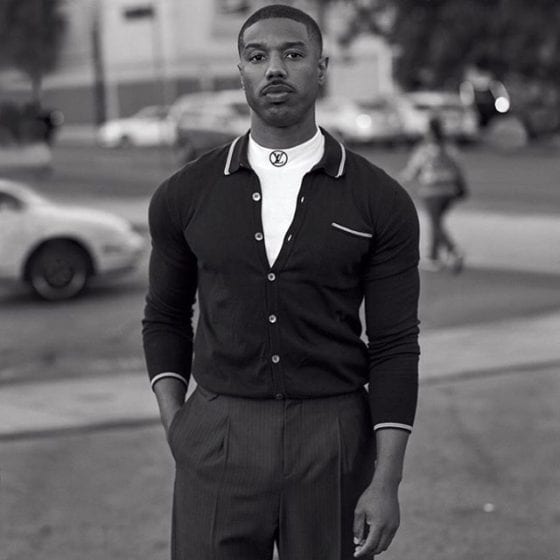 He's Into Anime
In an interview with Oprah.com, Michael B. Jordan shared that he's an avid Anime fan.
"As a kid, I read comics and watched Dragon Ball Z, so I got really into that style of animation," he continued. "Now when I have time, I binge-watch cartoons from overseas. When I'm finished, I feel like I fell down a rabbit hole."
He also recently shared this fact on "73 Questions" with Vogue. That said, he's not gonna take anybody's lip for sharing his fun and hobbies.
https://twitter.com/chrisfrom_216/status/966462864272838656?ref_src=twsrc%5Etfw&ref_url=http%3A%2F%2Ftime.com%2F5173651%2Fmichael-b-jordan-defends-anime-twitter%2F
First of All I'm 6ft and they live with ME, put some respeck on my name. LOL…aaaand goku & naruto are real ones 🙌🏾 lol https://t.co/QspyHD2zwH

— Michael B. Jordan (@michaelb4jordan) February 23, 2018
oh you're into that kinda of anime…. the mainstream ones pic.twitter.com/K9980X7yS1

— izzy👼🏽⁴⁴⁴ (@imaniromney) February 23, 2018
Nah that was a softball for the anime uneducated 🤓

— Michael B. Jordan (@michaelb4jordan) February 23, 2018
His Middle Name
The B in his name stands for Bakari which is Swahili for "of noble promise." On top of that, his father, who isn't the famous athlete, is named Michael A. Jordan. But, actor Michael Jordan says he won't be naming his future son Michael C. Jordan.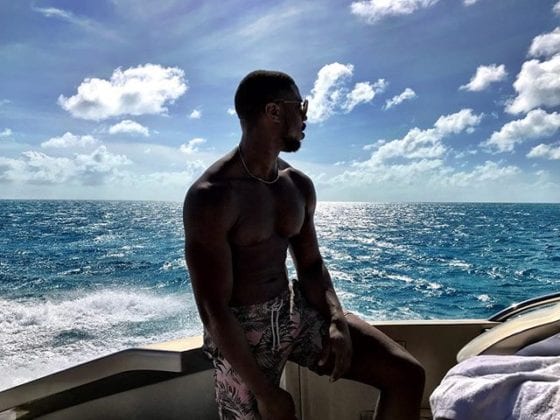 Took Tap Lessons As A Child
Michael B. Jordan wasn't one of those A list celebrities that knew he was going to be an actor from birth. Instead, he sort of fell into it.
But thanks to his parents who wanted him to find his calling, he got to enjoy his childhood by taking up a bunch of little hobbies, skills, and past-times. Some of them were basketball, modeling, acting, and tap dancing.
As Jordan told the Huffington Post, "My mom got me started on lots of things and it just snowballed. They wanted to cater to my talents or find out the things that I liked or didn't like."
He Loves Will Smith And Meryl Streep
When talking about his acting heroes, Michael B. Jordan turns to Will Smith and Meryl Streep.
In 2011, Jordan told GQ, "I want to make that move from actor to producer, like Will Smith."
As for Streep, Jordan has nothing but praise, "Meryl Streep does it for me. She makes it look so easy that it's like, is she trying right now? It's so effortless it's ridiculous."
https://www.instagram.com/p/BTPanTzDpgK/?taken-by=michaelbjordan
His Loves Marvin Gaye
While answering a bunch of questions for Vogue, Jordan also shared that he's a fan of "Ain't No Mountain High Enough" and "Let's Get It On" singer Marvin Gaye.
He Can't Grow A Full Beard
Michael B. Jordan is not afraid to share that he has trouble growing out his facial hair. In fact, when he's not sharing that fact on Instagram, he's talking to Conan O'Brien about it.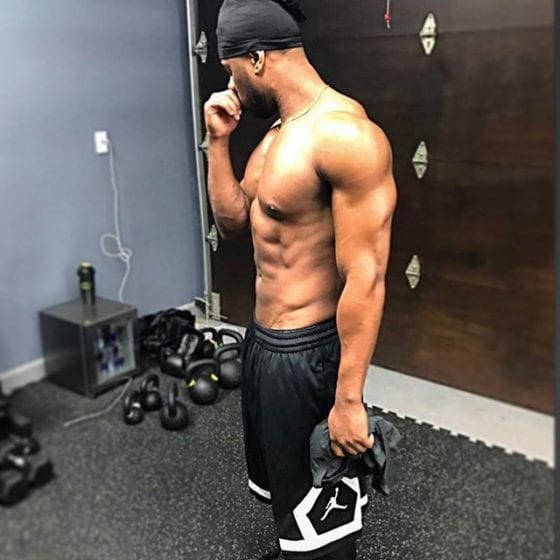 His Role in Chronicle Was Written For Him
When the film Chronicle, which was one of his first big movies, was out, Michael B. Jordan shared the fact that his part was rewritten with him in mind.
"That role was originally for Steve Kazinsky, a white guy," he told Under the Radar, "I got it and they changed it. Those are the type of colorless roles that I want, that I'm looking forward to playing."