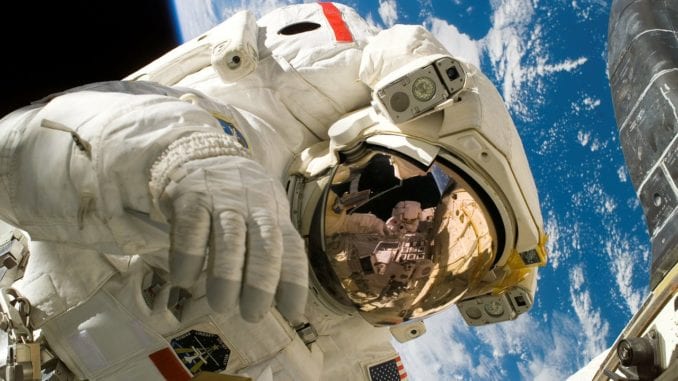 Didn't You Dream of  Space Travel as a Kid? Here's Your Chance (sorta)
Elon Musk's SpaceX and Richard Branson's Virgin Galactic are working diligently to bring civilian space flight to the common man; albeit it with a hefty ticket price. However, for the average Joe like you and I, space travel isn't here quite yet.
So. until the journey into space becomes as common (and affordable) as flying across the country, there are a few ways you can get the thrill of being an astronaut right now.
Adult Space Academy
If you are looking for the all around experience and training, this might be for you. Established in 1990 in Huntsville, Alabama, the Adult Space Academy is specifically crafted to give the Space Camp experience to grown-ups.
Participants take part in activities including time on a multi axis trainer, creating and launching their own rocket and taking part in a simulated mission under the watchful eye of space travel professionals. The three-day experience costs $549 and includes lodging and meals.
Astronomy Camp
Located at the Mount Lemmon Observatory North of Tucson, Arizona, the observatory's camp offers teen and adult campers a hands-on experience with professional telescopes.
Sponsored by the University of Arizona Alumni Association, the camp presents lectures and workshops and the opportunity to work with astronomers using telescopes and observation equipment. The camp occurs in the spring and tuition is about $700.
On the East Coast, you can also attend the Maine Astronomy Retreat in late July. Located at the Medomak Retreat Center, participants stay in cabins, enjoy outdoor activities during the day and at night can see an unobstructed view of the cosmos, far away from the light pollution of the big city.
Lodging and food are provided as well as other activities. Tuition starts at $1200 and goes up from there depending on your desired lodging.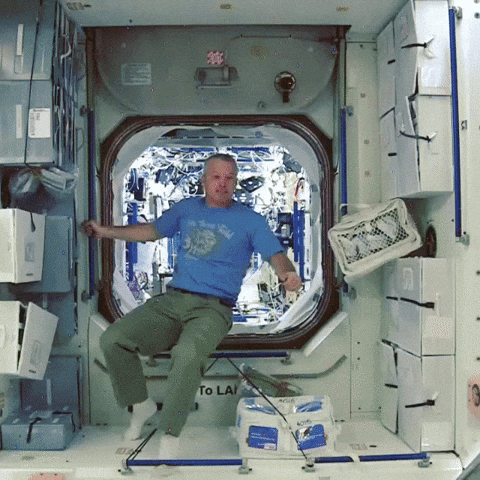 Zero G Flight
The company Zero Gravity offers flights that give participants the chance to experience actual zero gravity just like the astronauts. By using a modified Boeing 727-200 and flying an aerobatic maneuver called a parabola, you will experience weightlessness in 20-30 second cycles that are repeated 12-15 times.
They can also recreate lunar gravity (one sixth your weight) and Martian gravity (one third your weight).
Offered in cities around the United States, the trip will set you back $5,400 plus tax and you will receive photos of your trip with a "certificate of weightless completion."
Touch Space In A Russian MiG-29
Incredible Adventures offers you a chance to fly to the edge of space in a Russian Mig-29, a twin-engine military jet capable of Mach 2.3. The trip will take you to 70,000 feet, where the sky begins to turn black and you can see the curvature of the earth.
Participants travel to Russia for five days and all necessary equipment including your special high altitude pressure suit is provided. Prices vary based upon your package, but expect to spend between $18,000 and $26,000.
Related: Travel to the North Pole
There is also time for sightseeing and local excursions, as well a cultural add-ons including cosmonaut training or time in a Russian tank.
Incredible Adventures will help arrange visas, insurance and security clearances. Also participants must pass a basic physical before their flight.
Be A Billionaire
While civilian space companies are taking names and deposits for their future flights, if you have disposable income and don't want to wait, you can always negotiate a seat on one of Russia's space flights as a number of the world's richest people have done.
If you are one of those lucky billionaires who get a ticket to fly into space, there is even specialized training for you. Just like real astronauts, wealthy civilian passengers receive instruction in zero gravity, simulating G forces and how to stay fit and healthy in space.
Be prepared though. This option can set you back somewhere in the range of $30 million.
Join NASA
If that's not enough and you just need the real thing, you can always apply to NASA. Be ready for stringent physical and mental requirements to test if you have the right stuff.
Bad news though, the entrance program is currently on hold. Keep training though, with renewed interest in space travel and journeying to Mars and beyond, they are likely to reopen the program soon.