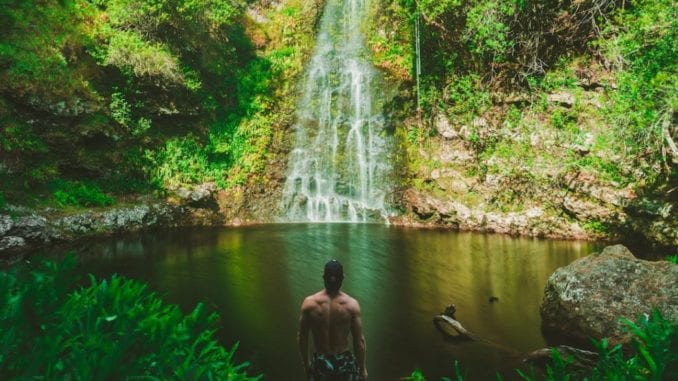 Extreme Vacations – The Amazon Jungle
There was a time if you ventured into the Amazon, there was as much a chance you would die in the jungle as come back alive.
The trip almost killed Theodore Roosevelt and caused a decline in his health that helped lead to his death. Numerous other explorers have lost their lives searching for knowledge and riches in the mysterious jungle.
Percy Harrison Fawcett's obsession with the area was made into the beautiful yet depressing film "City of Z."
In modern times, if the Amazon is on your bucket list, there are safer ways to experience the adventure of the South American jungle and all its wonders.
1. The Explorer Option
Amazonia Expeditions offers a number of guided tours from large groups down to a single traveller. Their approach is to create a unique experience based on what you want to do and see.
Once you've arrived in the Amazon, they will work with you to create your perfect experience whether it's going down the river in a traditional boat to hiking, fishing for piranha or enjoying the longest zipline in the Amazon.
They even offer jungle survival training to test your inner explorer.
Rates start as low as $900 for a four-day excursion but you can tailor your own tour length and experience.
2. By Cruise Ship
If you are looking for something a bit more posh, Avalon Waterways offers cruise ships that will let you explore the Amazon in comfort and style.
Packages include a trip to the fabled city of Macchu Picchu before boarding the Delfin III cruise ship.
The ship offers fine dining and wines, as well as bars and lounges, a gym and even a plunge pool as you explore the Amazon and its tributaries.
Related: 10 strange museums worth seeing!
Excursions allow you to check out the local area, sights and animals as well as swimming with the famous pink dolphins of the Amazon and meeting the local population.
Rates start at about $5,000 for a 13-day excursion and go up in cost and length.
3. By Kayak
If you want a more hands-on experience, Tofino Expeditions offers an Amazon Kayaking Experience.
The ten-day excursion will give you the chance to paddle your own boat and get right in the middle of this amazing jungle.
Each night you'll stay in a beautiful luxury eco lodge where you'll dine on local cuisine and relax from the day's exploration.
Groups are kept small so you can truly enjoy a personal experience as well as learning about the local wildlife and ecosystem from your guides.
Prices start at about $5,000 per person and spaces are extremely limited and often waitlisted.
4. On Foot
If you want to explore the Amazon like the explorers of yesteryear, try one of the hiking and lodge packages from Amazon Adventures.
You'll stay in one of the highly rated lodges and go on excursions where you can explore the local jungle. Camping with a local guide, you'll learn how to shelter in the jungle, observe the local bird and monkey population as well as fish for your own food and prepare it for meals.
Other excursions include meeting and interacting with the local native population, learning about their life and culture as well as animal observation and canoeing.
Rates start at about $1,800 per person to over $6,000 for extended stays with specialty lodging.
5. By Air
If you are looking for something a bit quicker, but still awe-inspiring, consider taking to the air in a helicopter tour.
You can book a guided tour of the Amazon starting at $1,200 and up to three people.
Related: Review of Hilton O'Hare in Chicago
During a 30 to 60 minute flight, you will see the modern wonders of Manaus City before you head into the jungle for a bird's eye view of the lush jungle, eco-systems and animals.
Do It All
Some people want to get in every possible activity during a visit to somewhere like the Amazon. If that's you, you can book a six-day "multi-sport adventure" through Viator.
Not only will you hike and kayak, you'll river raft the rapids and visit volcanic hot springs.
You'll also spend time biking through the jungle and more hiking to remote locations and natural wonders like the Cuicocha crater lake and see an active volcano.
And don't worry, the tour promises plenty of time to enjoy the local Ecuadoran culture, cuisine and nightlife.
Rates start at about $1,850 per person.
Always remember before making plans that flights to the region are not included.
Also inquire about transportation from your city of arrival to the local excursions. They may or may or may not be included.
One other note of preparation is to make sure you have received all necessary vaccinations and inoculations.
Consult your local physician about what you need. Also look into medical travel insurance to cover any unfortunate accidents during your trip.