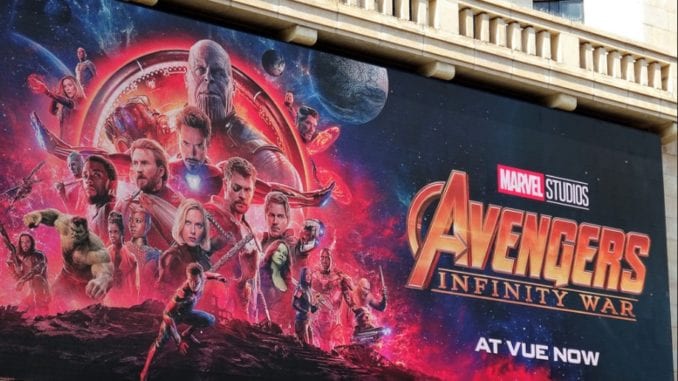 Review of Avengers Infinity War
Are you a fan of the Marvel Cinematic Universe (MCU) Avengers franchise? Do you like seeing handsome guys like Chris Hemsworth (Thor) and Chris Evans (Captain America/Steve Rogers) doing their thing?
If the answer is yes, join the club! As of the date of this post, MCU's latest installment, Infinity Wars, has netted over 600 million dollars worldwide according to Box Office Mojo.
But here is the thing. When the movie was released on April 27, there was a huge rush of people stampeded theaters to watch. Sadly, I was not one of them. Not because I didn't want to. Instead, I simply didn't have the time because of other obligations.
That's why I was happy to see that in mid-August, the film became available for rent on Google Play. For just $4.99, I was able to stream the movie via my Chromecast onto my television and enjoy from home.
To get more specific, I ended up watching the film this past Friday. Well, it wasn't just me. My husband and a few of our friends also checked it out.
So, is Avengers Infinity War worth streaming on Google Play?
Speaking only for myself, I have to say that I was completely captivated from the very start. Without giving away the entire thing, I'll simply say that I was immediately sucked into the movie's plot.
Oh, yeah – it probably helps to give some detail about that. Long story short, the Hulk, Iron Man, Steve Rogers, and even the Guardians of the Galaxy clan join forces to defeat an evil dude named Thanos.
I can tell you there are six stones that Thanos tries to collect, all of which give him specific powers. During almost all of the 2.5-hour movie, the plot revolves around trying to stop him from obtaining those stones.
Now I'll keep my mouth shut because there is a slight chance you haven't seen this flick yet and may want to stream. So, to answer the question – is Infinity Wars worth paying the $4.99 to stream (rent), all I can tell you is that I was very pleased.
It was cool seeing all of the superheroes come together, including Spiderman and Black Panther, in an attempt to keep order in the universe.
I will say that the end of the movie was kind of freaky because it left open a LOT of questions. But again, I'm not going to say much because it might ruin your experience.
Even my spouse and our friends thought this was an amazing movie. Just for fun, I asked one buddy if he'd watch it again and he replied, "Without a doubt! I might even buy it."
I know there are some reviews on the web that suggest this film was just "OK" and that it wasn't all that. Please know I am not trying to take away from other people's impressions. My own thought is that the movie rocked so I'm giving it 5-stars.
Have you watched Avengers: Infinity Wars? If so, did you like it? If not, do you have plans on streaming?