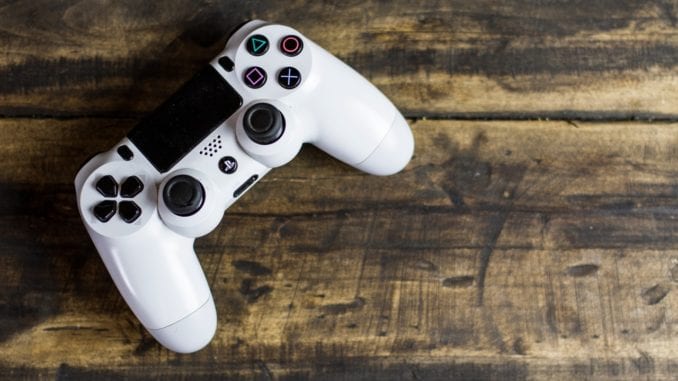 Lockdown games to keep you busy
The coronavirus pandemic has spread rapidly throughout the states and around the world and it is causing panic among young and old.
While many people are self-isolating, others are following stay at home orders. Either way, it means spending a lot of time in the house, waiting for the pandemic to finally subside, and that can lead to a lot of boredom.
Rather than being bored, why not grab your favorite controller, fire up your gaming console and play any, or all, of the latest video games developed for your specific gaming system.
Regardless of which console or handheld gaming system you own, there are a lot of new games available that will provide hours of entertainment.
Related: 5 tips to consider when buying a new video game
With that being said, we are going to take a look at the top video games of 2020. These games are designed for a wide range of gaming platforms including PC, Xbox One, PS4, Xbox Series X, Nintendo Switch and more. Let's get started: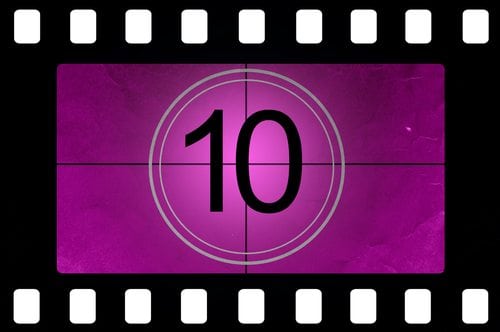 1. Persona 5 Royal 
If you like role-playing games you're going to love this game! 
Persona 5 Royal is packed with new characters, confidants, story depth, new locations to explore, and a new grappling hook mechanic for stealthy access to new areas. With a new semester at Shujin Academy, get ready to strengthen your abilities in the metaverse and in your daily life. See Amazon for pricing.
Platform(s): PS4
2. Resident Evil 3 Remake 
Obsessed with zombies? You should definitely give this game a go.
The 1999 survival horror classic has been re-imagined with amazing cutting-edge graphics and gameplay! It is a remake of Resident Evil III: Nemesis and follows Jill Valentine and Carlos Oliveira as they attempt to survive a zombie apocalypse while hunted by the intelligent bioweapon Nemesis.
Platform(s):  PC, PS4, Xbox One 
3. Final Fantasy 7 Remake 
Another great game for rag enthusiasts! 
Final Fantasy VII Remake is an action role-playing game developed and published by Square Enix. The game is a remake of the 1997 PlayStation game Final Fantasy VII.
Fans describe it as "messy and beautiful, thrilling and confusing". See Amazon for price.
Platform(s): PS4 (Timed exclusive)
4. Tell Me Why 
Tell Me Why is an upcoming adventure game from Dontnod Entertainment and published by Xbox Game Studios. The game is planned to be released in three episodes across mid-2020 exclusively for Xbox One and Microsoft Windows.
*Interesting fact about this game: Dontnod is developing Tell Me Why with guidance from a number of LGBTQ, cultural, and mental health advocacy groups in support of its characters, story, and themes – such as the Huna Heritage Foundation, CheckPoint, and GLAAD, the Gay and Lesbian Association Against Defamation.
Platform(s): PC, Xbox One
5. The Witcher 3: Wild Hunt
There are so many factors why The Witcher 3 still remains a relevant title in 2020. However, its story and the overall plot is definitely the primary elements that lure new players to the game, and keep veteran players return to the game over and over. .
Platform(s): PC, Xbox One, PS4, Switch
6. Marvel's Avengers 
This one is for the Marvel's superheroes fans!
Based on the Marvel Comics superhero team the Avengers, the game is inspired by the long-running comic book mythology and adaptations in other media. See Amazon.
Platform(s): PC, Xbox One, PS4
7. Cyberpunk 2077 
Cyberpunk 2077 is an open-world, action-adventure story set in Night City, a megalopolis obsessed with power, glamour and body modification. You play as V, a mercenary outlaw going after a one-of-a-kind implant that is the key to immortality.
Platform(s): PC, PS4, Xbox One
8. Halo Infinite 
Military meets science fiction!
The popular Master Chief returns in Halo Infinite – the next chapter of the legendary franchise. The series centers on an interstellar war between humanity and an alliance of aliens known as the Covenant. See Amazon.
Platform(s): PC, Xbox One, Xbox Project Scarlett
9. Little Nightmares 2 
Little Nightmares II is a suspense-adventure game in which you play as Mono, a young boy trapped in a world that has been distorted by the humming transmission of a distant tower.
 Platforms (s): PC, Xbox One, PS4, Nintendo Switch
10. Vampire: The Masquerade – Bloodlines 2 
Obsessed with Vampires? This game is for you!
Immerse yourself in the World of Darkness and live out your vampire fantasy in a city filled with intriguing characters that react to your choices.
Written by the creative mind behind the original Bloodlines, Vampire: The Masquerade® – Bloodlines™ 2 brings the ambitions of the first game to life and sees the return of a few fan favorite characters.
Platform(s): PC, Xbox One, PS4
Apart from entertainment, note that gaming also helps you improve coordination, attention, problem-solving skills, enhances your memory and multitasking skills!