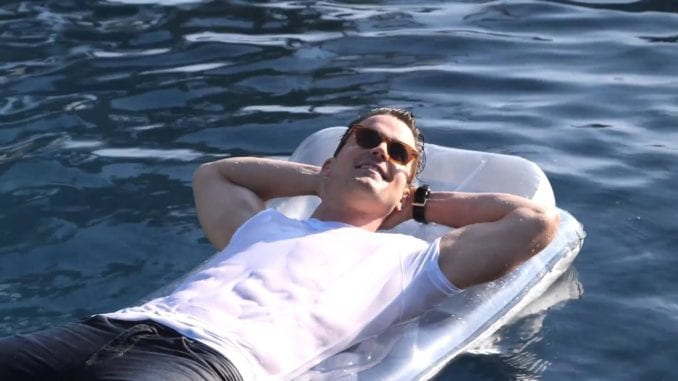 The Best Swim Outfit, According To Matt Bomer?
Celebrated actor Matt Bomer wants to share his favorite clothes for summertime.
The openly gay actor has been applauded for working in projects like Magic Mike, The Boys In The Band, Doom Patrol, Will & Grace, White Collar, American Horror Story, Chuck, and more.
In many of these programs, Matt Bomer has had to wear a variety of attire and try out a diverse group of merchandise. From wearing rip-off chaps in Magic Mike to bespoke suits in White Collar. And thanks to that, Bomer has fine taste.
And now, the Hollywood star is sharing his taste with all of you. So if you are looking for a new pair of sunglasses and are a fan of Bomer, you just lucked out. Here's a list of Matt Bomer's favorite things like the Best Swim trunks For Men, courtesy of our friends at the New York Post.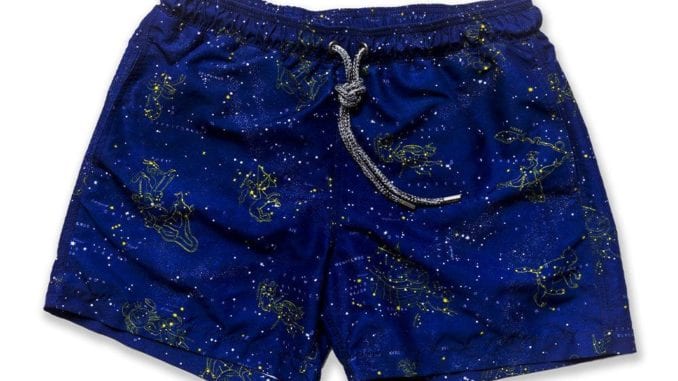 Swim Trunks
Turns out, the best swim trunks are the "star chart" swim shorts by Pangea Man. For Bomer, the size and style of these pants aren't the reason why he picked them. He's simply a fan of the color and design.
"The color of these swim trunks is really unique, and the constellations are a good conversation starter at the pool or the beach," said the star.
But we have to keep our readers informed in that wearing any old swimsuit won't work. You have to pick a swimsuit that's right for you. Short fitting shorts happen to be in right now. They keep men looking clean and crisp while baggy shorts make them look homey (in the worst way).
But, the design is where the men and the boys are separated. Men with curvier bodies are best keeping away from shorts with horizontal lines. Otherwise, they'll look bigger than they are. As for men with skinner bodies, it's best to keep to solid colors. And, make sure stay away from colors that clash with your skin tone.
As such, the star pattern of Bomer's choice is a good universal design.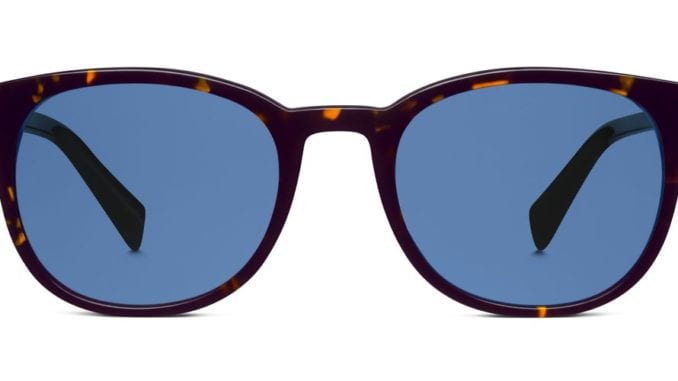 Sunglasses
But what else did Matt Bomer list as his favorite merch? First, he said that you have to add the above sunglasses to your summer look. Putting on a pair of "Durand" style sunglasses will make any man look professional and stylish.
"I don't leave home without a pair of sun-glasses. These unisex frames should be flattering on just about anyone."
But watch out with its $95 price tag over at Warby Parker.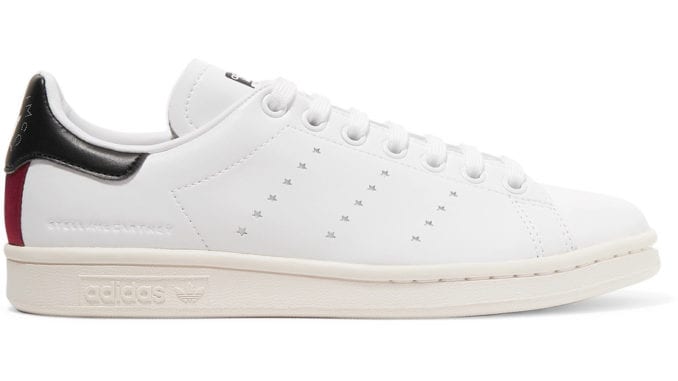 Shoes
But once you've got your accessory and your trunks, what are you gonna wear on your feet? Yes, you need some sort of style and protection when you are out of the water. And it looks like the Stella McCartney x Adidas Originals "Stan Smith" sneakers from Net-A-Porter are the things to wear.
Not only is the design simple yet eye-catching, but they're vegan too. Yes, no animals were killed, mistreated, or harmed in the making of these shoes. That's something that Matt Bomer is very happy to see.
"I'm not a vegan, but I like these new vegan 'Stan Smiths' that Stella McCartney designed. They're a modern spin on the classic design that will set you apart in a summer crowd," he told the New York Post.
The Matt Bomer Swimsuit
So, you've got your shoes, your swimwear, and your sunglasses. And let's face it, you don't need a shirt when you're in the water, so don't bother getting one.
This is the best swim trunks for men, according to Matt Bomer, and some extra accessories to add to the outfit. With Matt's tips in hand, you men can rock out on the beach and take charge of this summer season.
h/t: The New York Post