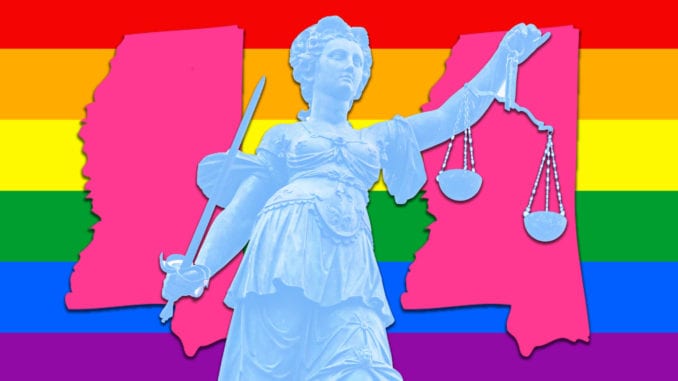 Support for LGBTQ people slips
A new poll seems to confirm a serious drop in support for LGBTQ persons in the United States, according to freshly released data.
The results come to us from the highly respected folks at the Harris Polling on behalf of GLAAD in their fourth annual Accelerating Acceptance report. More than 2,100 adults living in the United States were contacted.
Here's the unsettling part. For the first time in the report's history, GLAAD and The Harris Poll found a drop in acceptance of LGBTQ people.
Inside of the poll, the data revealed less than half of adults (49 percent) reported being "very" or "somewhat" comfortable with LGBTQ persons across seven situations. This represents a decline from the previous 53 percent from last year and the first time the Accelerating Acceptance report has shown a drop in acceptance for LGBTQ persons.
Apparently, there was a decline in non-LGBTQ adults' comfortability around LGBTQ identifying persons, particularly in more personal situations.
When compared to last year's metrics, a significant number of respondents noted that they would be uncomfortable learning a family member is LBGTQ (30 percent vs. 27 percent), having their child's teacher be LGBTQ (31 percent vs. 28 percent), and learning their doctor is LGBTQ (31 percent vs. 28 percent).
Additionally, a whopping 55% of LGBTQ adults reported they experienced some form of discrimination because of their sexual orientation or gender identity. That represents an 11% increase from the previous year (44%).
CEO of The Harris Poll, John Gerzema, said: "An unseen casualty of a tumultuous year has been the LGBTQ community."
"In a single year, we've seen significant declines from what had been an increasingly accepting America to one now less supportive. And this lost ground of acceptance cuts across many in American society," he added.
GLAAD's CEO, Sarah Kate Ellis said: "In the past year, there has been a swift and alarming erosion of acceptance which can only be fought by being visible and vocal."
GPB spoke to Stan Sloan, CEO of the Family Equality Council who shared his impressions of the poll:
"A drop from 53% to 49% in LGBTQ comfortability has real impact, because that 4% change is not limited to a 4% increase in lived negative experiences.
The families that Family Equality Council serves are disproportionately living in red states and are disproportionately affected by intersectional struggles associated with poverty, race, immigration and gender identity.
So the 11 percentage point increase in discrimination fits with what we are hearing from our families, and unfortunately that increase is resulting in damaging experiences for both the parents and the children in LGBTQ families nationwide."