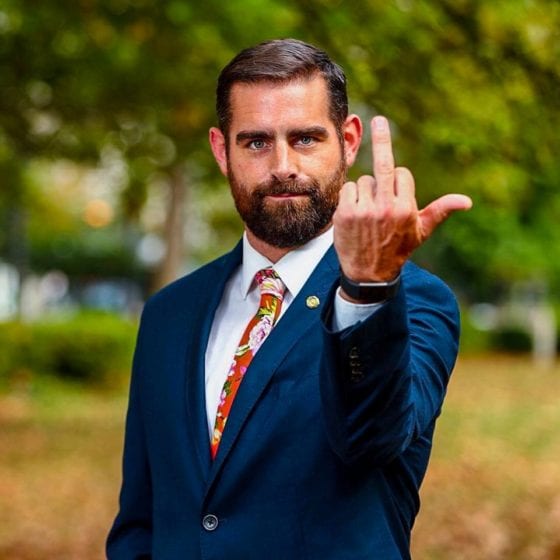 Brian Sims Gave Mike Pence The Middle Finger
Openly gay politician Brian Sims does it again.
Vice President Mike Pence visited the city of Philadelphia this week and residents were not happy about it.
While several citizens organized peaceful protests to express their outrage at the current immigration policy that has taken over America and Pence's ongoing policy making against LGBTQ people, one politician decided to make a statement with a single finger.
Brian Sims is the first openly gay lawmaker in the state of Pennsylvania. He holds the House of Representatives seat in the 182nd district of the state.
When Sims heard that Vice President Mike Pence was stopping by Philadelphia, he decided to make a Facebook post.
In the post, Sims says:
"OFFICIAL WELCOME: Vice President Mike Pence let me be the first person to officially welcome you to the City of Brotherly Love, and to my District in the State House!

"To be clear, we're a City of soaring diversity. We believe in the power of all people to live and to contribute: Black, Brown, Queer, Trans, Atheist, Immigrant, we want you and we'll respect you.

"So keep that in mind while you're here raising money to attack more families, spread more lies, blaspheme with your bible, and maybe even talk to a woman without your wife in the room.

"We have plenty of them, and they're pretty much all more powerful and more real than you have ever been.

"So…get bent, then get out!"
Then, he included the picture of himself giving the middle finger.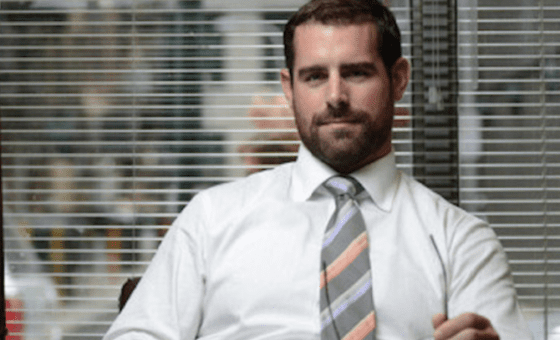 Mike Pence is known for his anti-gay policy making with the disguise of religious freedom. He infamously signed a law in 2015 for the state of Indiana to that effect. Then, he has worked behind the scenes in the Trump Administration in order to release more religious freedom laws.
As for Sims himself, he's been known for resisting straight norms and the homophobes who enforce them.
Back in October, Sims released official campaign photos with his partner. Sims states that he initially was advised not to include photos of his lover Brandon McMullin, but he wanted to normalize gay love as much as possible.
"Regardless of your politics, I think we can all agree that there's not enough love in this world and celebrating and acknowledging those people that make us happiest and love us the deepest seems even more important now than ever before! #BeReal #LoveWins."
That said, Sims is not afraid to fight against those who are hateful like fellow Pennsylvania State Rep Daryl Metcalfe. Metcalfe attacked Sims and called him "a lying homosexual." Sims then responded by calling Metcalfe on his crap.
You're a gaslighter who threatens people and then backs down and claims victimhood when you're called out. It's the ultimate sign of intellectual dishonesty. Grow up and at least have the courage of your broken convictions.

— Brian Sims (@BrianSimsPA) April 20, 2018
For sims, flipping the bird and fighting homophobes is just another part of the job.