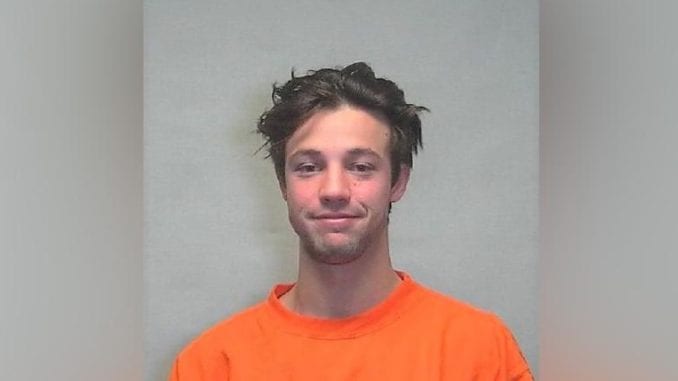 Internet Star Cameron Dallas Got Arrested
YouTuber and model Cameron Dallas went to jail.
Model and social media star Cameron Dallas was arrested for punching a guy in the face at a hotel in Aspen, Colorado. At around 5:10 a.m. on Saturday, Dallas broke a man's nose during a fight at the Hyatt Residence Club Gran Aspen.
According to the Aspen Times, Dallas was questioned later that Saturday morning over the fight. The police say the other man was bleeding from injuries to his face. He was then charged with felony second-degree assault with intent to cause bodily injury and was released from Pitkin County Jail on $5,000 bond. He's expected back in court on January 22.
The 24-year-old then posted to Instagram to lightly comment on the situation by saying "sometimes in life you find yourself in a situation where you have to protect yourself and the people you care about."
Many gay men and straight women have swooned over Cameron Dallas in the past few years. He was first discovered by the internet around 2013. Dallas rose to fame through now deceased social media platform Vine.
Afterwards, the internet star gained a following on Instagram and sidestepped his way into the world of fashion and modeling. He then started getting several gigs in advertisements and on magazine covers like Tings Magazine and GQ Spain.
Dallas even got his own reality series on Netflix called Chasing Cameron. The series followed his life as a model and social media darling.