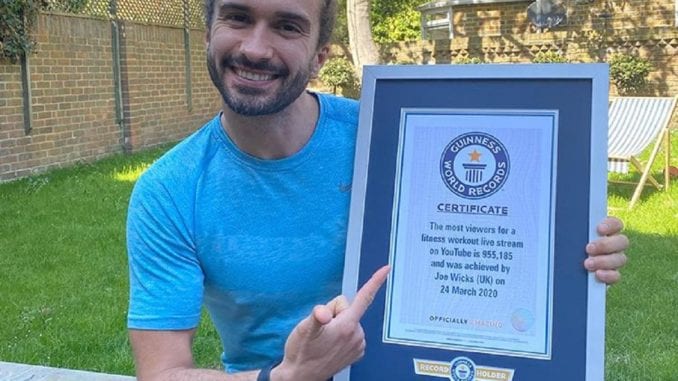 Top 5 Fitness Gurus
Alright, it's time to get our butts back into shape. If you've clicked on this video, you're searching for someone to teach you how to work out and look great. If you want a heathier life, look no further than the five names down below. Even better, you won't have to worry because these names are already established fitness gurus on the internet. Each one of them has over a million followers on Instagram and other social media platforms. The numbers speak for themselves. So, check out the 5 biggest fitness gurus below.
1. Kayla Itsines / 12.5 million
The reason that Kayla maintains such an insane amount of followers is because she puts a lot into making workouts that make sense. She created her own workout routine series to help followers get a flat stomach and hard muscles. Even better, she posts short vides online for her followers to stay motivated and not tire themselves out. Then, she also has a workout app called Sweat, which ranks as one of the top fitness apps on the market today.
2. Joe Wicks / 3.7 million
We've talked about Joe Wicks before. Known as "The Body Coach," Joe Wicks posts workout videos and healthy food recipes. He has a cookbook out, called Lean In 15: 15-Minute Meals, to help people make better eating decisions, and he worked as a Channel 4 television presenter. But lately, Wicks has been most known for airing daily livestream fitness classes to help kids exercise during the COVID-19 lockdown.
3. Rachel Brathen / 2.1 million
Rachel Brathen is all about motherhood, yoga, and better living. And her social media presence and well-being instructions are all about helping people thrive in those three fields. Brathen also has a podcast called From the Heart: Conversations with Yoga Girl about living the best life you possibly can.
4. Cassey Ho / 1.8 million
Now I'll be honest here, this one is personal. In the past few months, Cassey Ho has taken over my household. First, one roommate was doing it in her own room, next she got her boyfriend to try it, then another roommate was doing it, and somehow I got roped in! Now, we exercise in our living room with Casey Ho's YouTube channel and her POP Pilates/PIIT28 workout series. That's the power of Cassey Ho!
5. Sjana Elise Earp / 1.6 million
Lastly, we have Sjana. Sjana is another yoga instructor, YouTuber, and blogger. While she makes handstands look effortless, she tries to breakdown routines so that her followers can (eventually) copy her lead. Plus, she posts on social media to inspire others to exercise and get/stay fit.
Fitness Gurus
If you're looking for someone to follow and instruct you on how to live a better/healthier life, look no further than these top five gurus above. They will surely get you fit and focused.