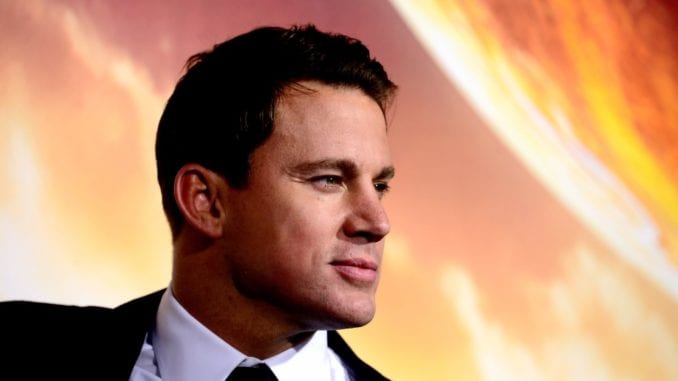 Trending News: Channing Tatum gets in touch with his creative side
Actor Channing Tatum has been creating various sculptures and sharing them online as his life transitions to a new chapter splitting up with his wife of 9 years, Jenna Dewan.
Men's Variety spoke to psychotherapist Tommy Fransen about how men can use art as a coping tool for major life changes, similar to how Tatum may be.
"One of the healthiest ways to channel stress and anxiety is to lean into creative skills," says Fransen. "In looking at what Tatum is doing and encouraging others to increase their skill sets, it seems like he's really trying to grow and move through the divorce," Fransen adds.
In an Instagram post published on March 1, the Magic Mike star shared his most recent creation with fans. Tatum included the following with his photo, "Little something I started at a little day sculpting workshop I took. Stay on that learning grind people," he said.
Creating art, particularly sculptures, is something many mental health professionals recommend to men as a way of encouraging them to get in touch with their feelings and ultimately, expressing them.
"Guys typically struggle to talk about what's going on inside. Part of the reason for this is because many [men] are inculcated to keep their feelings close and locked inside because of unhealthy societal norms," says Dr. Tyler Fortman, a Chicago psychologist MV spoke to.
"I don't know for a fact that Channing Tatum is intentionally using art as a coping tool post-divorce, but I do know that he is setting a powerful example for men everywhere about meaningful ways to process feelings while dialing up their sense of creativity," Fortman adds.
The American Art Therapy Association (AATS) shares in an online document the following, "Art therapy helps people resolve conflicts, improve interpersonal skills, manage problematic behaviors, reduce negative stress, and achieve personal insight."
Fransen believes this may be exactly what is going on with Tatum. "As a tribe, men are tactile and visual in nature and like working with their hands. That Channing Tatum is creating art – which by the look of it is pretty amazing – tells us that he is finding different ways of transitioning to a new chapter in his life. The advice he gives to his fans about continuing to learn is sage," he says.
So, there you have it, folks. Are you the creative type? Have you found the use of creative skills helpful during a major life transition?