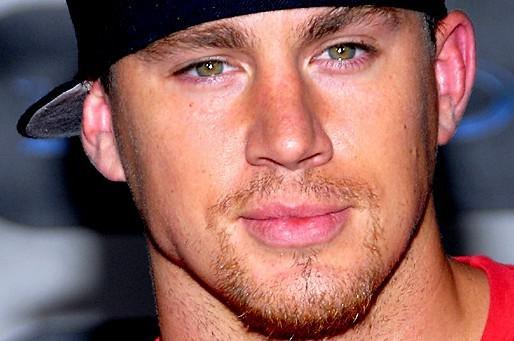 Channing Tatum Fun Facts
If there was ever a celebrity who grabs the attention of moviegoers, it's Channing Tatum. We've written about him in the past when we explored topics ranging from his background to his work as an actor.
Related: Why you hear Channing Tatum bi rumors
But beyond his hazel green eyes and handsome face, what do you really know about him? Is there more to the "Magic Mike" star than just a chiseled bod and killer smile? And what can we glean about his personality as part of the dynamic?
What follows are 10 facts about Channing Tatum you might not know. The truth is, his background is fairly unique!
1. Born in the South
Channing Tatum was born in Alabama and raised in Mississippi and Florida. If you listen carefully to his voice, you'll often hear a southern accent.
2. Former Fashion Model
Did you know that Channing Tatum once modeled clothing, including underwear, for legendary brands such as Armani, Dolce and Gabbana – plus Abercrombie and Fitch? He sure did.
Be sure to check out his Instagram page to see a variety of his pictures.
3. Problems Focusing
It's hard to imagine Channing Tatum ever had problems with focusing his attention. In truth, he did.
During his childhood, he struggled with Attention Deficit Hyper Activity Disorder (ADHD). He also had problems reading because he's dyslexic.
4. Football Player
Channing Tatum played football. In fact, he was very good at it! So much so that he earned a scholarship to Glenville State College in West Virginia.
During his high school years at Tampa Catholic, he was voted by his fellow classmates as "most athletic".
5. First Movie Role
We often think of Channing Tatum for his work in Magic Mike and 21-Jump Street. It's easy to forget all of the work he did prior to these films.
His first film role was in Coach Carter (2005) where he played the part of Jason Lyle.
6. Favorite Food
A trivial thing perhaps but in case you are wondering, Channing Tatum has shared in public interviews that his favorite food is pizza with peperoni and cheese.
"I'm not a very adventurous eater. I like what I like and stick to it," he said in an interview.
7. He's Persistent
When this actor wants something, he goes after it with gusto. An example of this can be seen with how he pursued the part of Jody in the film, The Hateful Eight.
He emailed director Quentin Tarantino every day for a month straight in order to land the role.
8. Met his Wife Onset
Yes – Channing Tatum is married. His wife's name is Jenna DeWan-Tatum.
They met and fell in love with one another back in 2006 when they were both on the set of "Step Up". (update: they announced they were getting divorced in 2018).
9. Astute Student
You already knew this man has rhythm – but did you know he can also tap dance? He sure can.
In fact, he crammed 10-years of tap dance training into three months for his role as Burt Gurney in Hail Caesar!
10. Musically Interested
According to reports, Channing would love to do a musical with his buddy Joseph Gordon-Levitt.
"We're going to eventually land on something together," he is reported to have said, according to the The Globe.