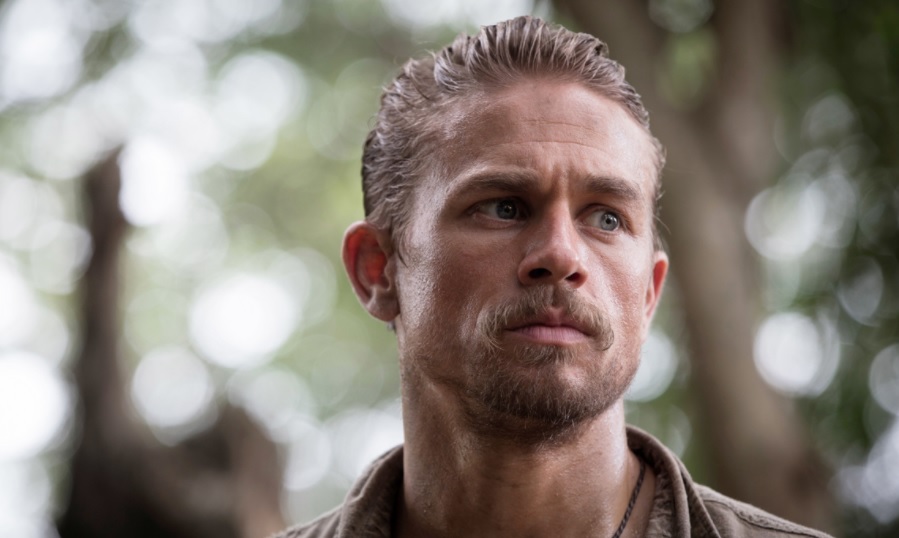 Charlie and his sword
Are you a Charlie Hunnam fan? Speaking only for myself, I can say that I am – big time. That's why I laughed by tail off during a recent interview where he revealed (bragged) about his manhood.
The 37-year-old actor, who stared in the feature film, King Arthur: Legend of the Sword  recently gave an interview to On Demand Entertainment.
During his face to face sit-down about the film, he touched upon a variety of topic that went far beyond his acting work. We're talking about private things – topics that usually never get revealed by celebs.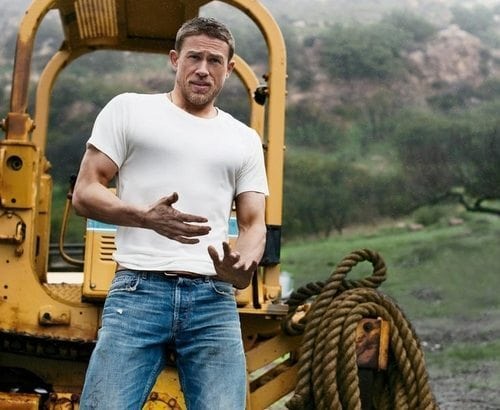 Hunnam was asked what nickname he would give himself by combining his delicious physical characteristics with his father's name.
"I'd be 12-inch c*ck Billy," he replied.
Hunnam also discussed his bromantic mancrush on David Beckham; the famous footballer who pops up briefly in the film. He had some very kind and flattering things to say about friend:
"David Beckham asked me my opinion a few times on different bits and bobs. I don't know if it was any help or not, but I was really blown away. It became very clear why and how Beckham's become the phenomenon that he has. Because he showed up determined to do a good job.
He'd worked with a dialect coach, and maybe an acting coach. I sort of anticipated, well, he's a superstar. This is not his primary or even his secondary focus; this is just a bit of a giggle for him.
But that work ethic just shone through. And that, combined with him just being humble and kind and accessible, was very endearing.
I'm not a football man, so upfront, I didn't really have a strong feeling one or way or another. But by the time he left, I did find new admiration for him because of his transparency. He was pretty f–king cool."
We can't help but wonder if Tom Brady is jealous.
See video below.