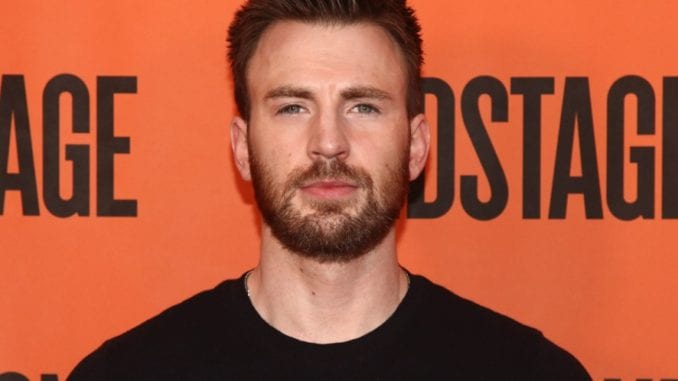 No more Captain America?
Chris Evans – he's one of those guys that we can't seem to get enough of. That's why when we caught word he had completed filming for Avengers 4, it piqued our curiosity.
In case you haven't heard, there's strong reason to suspect that his appearance as Steve Rogers/Captain America in this movie will be his last. Actually, "suspect" is the wrong word. The handsome actor has confirmed as much in interviews.
We can't help but wonder how they plan on handling his character's end? Will he be killed off? Might he gallop off into the horizon? Could he decide to call no joy and confess his dying love for Thor (Chris Hemsworth)? Oh, yeah, we've had fantasies about that before (See this post).
Officially wrapped on Avengers 4. It was an emotional day to say the least. Playing this role over the last 8 years has been an honor. To everyone in front of the camera, behind the camera, and in the audience, thank you for the memories! Eternally grateful.

— Chris Evans (@ChrisEvans) October 4, 2018
One thing is for sure. With Evans leaving his role as Captain America, it doesn't mean this will be the end of his character. It is very possible the Marvel Comic Universe will continue a variation of his role in some other form.
It's too early to speculate how that might unfold. They could simply try to replace him with a new actor. But that would be extremely difficult since Evans has been so branded as this superhero.
That said, some of his followers wonder if he's truly leaving at all. On the Marvel Studios Reddit Forum, here's what one person wrote: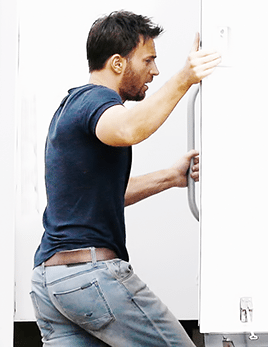 "I don't think he's leaving, he's just reducing his role so he do other projects. Outside of MCU his films are produced collaboratively with his wife and he wants to do more of that, and do the third Sherlock film before he's too old for the stunts. Various articles are just being really reductive about his answers for clickbait."
Who knows what will happen. We will continue to watch and keep you updated. Hey, it's not like this stud doesn't have a ton of LGBT followers (particularly gay men).