Chris Evans is a Gentleman's Gentleman
The People's Choice Awards took place at the Kodiak Theater in Los Angeles last night and it was a blast with lots of mega-watt names. In the audience were stars like Matt Bomer, Chris Evans and Robert Downey, Jr.
Here is a list of some of our favorites who won last awards on Wednesday night.
Chris Evans won a People choice award for favorite action movie actor. 
Channing Tatum's Movie 22 Jump Street won Favorite Comedic Movie.

Matt Boner won Favorite cable TV Actor on White collar on USA Network

Favorite TV Duo went to Nino Dobrev and Ian Somerhalder from the Vampire Diaries on The CW Network
Favorite Music Group went to Maroon 5 including Adam Levine.

Theo James won two awards for his movie Divergent and Favorite movie duo with co-star Shaliene Woodley.
Fun Observation
Perhaps the best part of the show was watching Chris Evans get all Captain America when he helped Betty White on to the stage to receive her award for the favorite TV Icon Award.
Without missing a beat, Evans jumped up from his chair and extended an elbow to the fabulous looking, 93-year old actress, Betty White.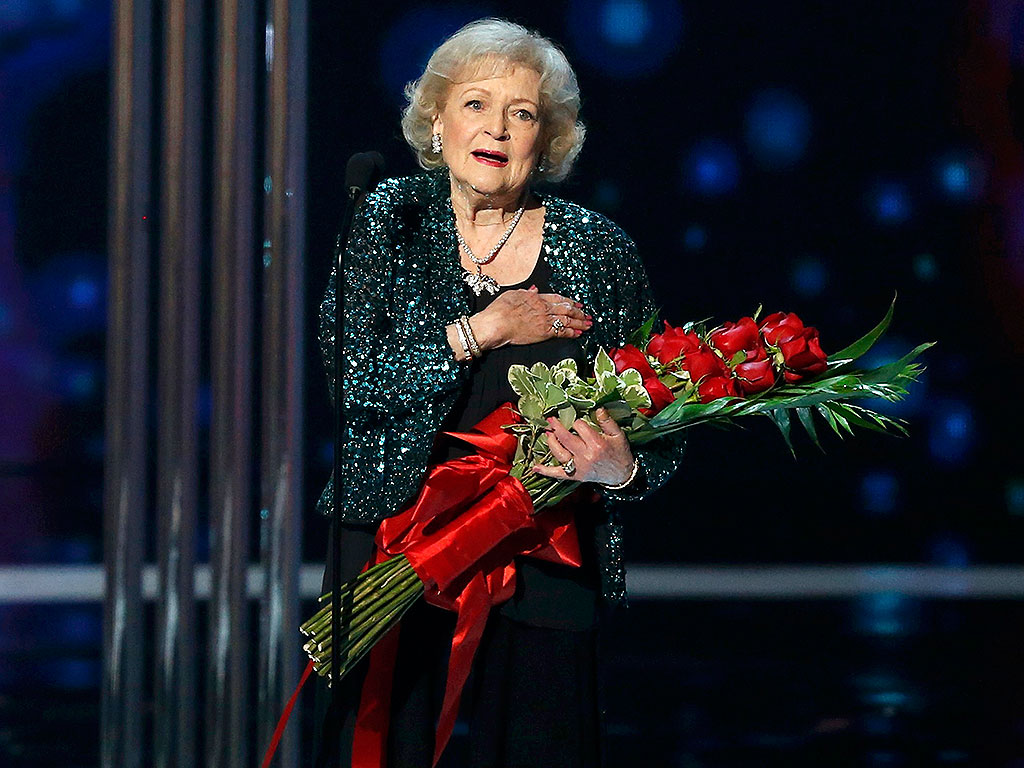 People's Choice Facts
Many people do not know this but the People's Choice Awards show started way back in 1975. Winners of each award are selected through Internet polling, something the award show switched to in 2005. In the past, Gallup polling was used to select winners.