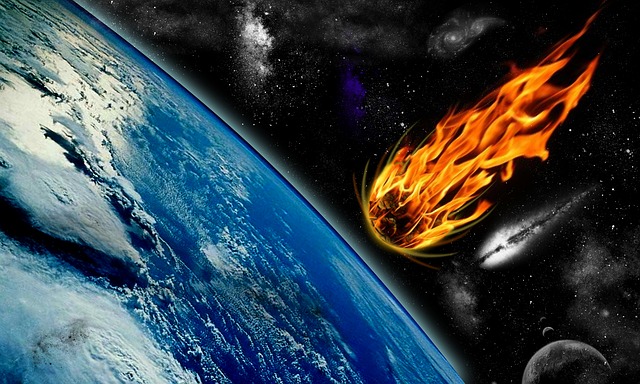 Apparently, the end of times is upon us.
Did you hear the news? The world is coming to an end on September 23, 2017. Well, that is if you believe the Christian conspiracy theorists who are peddling various codes in the Bible indicate the rapture is upon us.
As reported in The Express:
"Scores of YouTube doom videos and evangelical websites point to an astrological constellation on September 23 matching Revelation 12:1–2, which will signal the start of the Rapture and second coming of Christ:
The passage 12:1–2 reads: "And a great sign appeared in heaven: a woman clothed with the sun, with the moon under her feet, and on her head a crown of 12 stars. She was pregnant and was crying out in birth pains and the agony of giving birth."
Conspiracy theorists claim the woman in question is Virgo, and on September 23, the sun and moon will be in Virgo, as will Jupiter, now being said to represent the Messsiah.
This happens every 12 years, but they claim because of another planetary alignment, representing "the Lion of the tribe of Judah", it is an unprecedented event foretold in scripture."
Wait – it gets better! More from The Express article:
"Before going into Virgo, the sun will be in Leo, at the same time as Mercury, Venus, and Mars are in Leo.
One main purveyor of the theory is Christian conspiracy theorist David Meade, who also predicts a mythological planetary system known as Planet X or Nibiru will appear in the sky on September 23.
He claims it will then pass the Earth in October, causing the start of the Rapture with huge volcanoes and volcanic eruptions due to its gravitational force.
He said: "During this time frame, on September 23, 2017, the moon appears under the feet of the Constellation Virgo."
FYI: As reported by NASA, scientists have confirmed the existence of a celestial body just beyond Pluto – something that's been coined Planet X.
More: Kirk Cameron says hurricanes sent to teach lessons