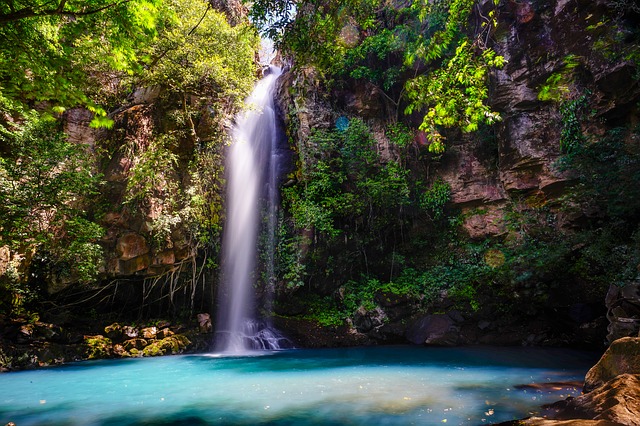 Costa Rica, LGBT persons and problems brewing
The idea of Costa Rica as an oasis for gay and transgender people in Central America vanished in one day. The perception that Costa Rica was a LGBT friendly and progressive society came to an end when extremely conservative presidential candidate, Fabricio Alvarado, who also happens to be an renown evangelical preacher, made it into the second round as the leading option by casting 24,91% of the votes.
He was followed by progressive candidate Carlos Alvarado who obtained 21,66% of the votes.
Although Costa Rica is internationally praised as the longest democracy in the Latin America and has always remained as one of the leading nations in the World's Democratic Index; this year the country's democracy was hit by a well-spread phenomenon around the world: a rise of extreme conservatism.
As radical politicians in the world usually do, the presidential candidate of the 'Partido Restauracion Nacional' (National Restoration Party) stepped out of the shadow anchoring a political discourse of hate addressed to a particular minority: Costa Rica's LGBT community.
Fabricio Alvarado's intolerant, homophobic and bigot tone was acutely accentuated after the Inter-American Court of Human Rights approved the legal consultation made by the current Costa Rican government on legalizing same-sex marriage. This decision would also give transgender people the right to change his/her legal gender.
The vindication of basic human right of the LGBT community, in specific the hope for legalization of same sex marriage became the perfect political opportunity for Alvarado's ultra-conservative views to spread like wildfire.
Since February 4th, the LGBT community in Costa Rica has been living in a nightmare. Recent reports have shown that the number of hate crimes have increased drastically after the results of the first round. NRP's has both legitimized hate speech and empowered those who hate but had never encountered a political space to show it.
Within a very radical agenda against LGBT community, Alvarado makes Michael Pence seem like a nice man. In a recent interview, Fabricio Alvarado even said to the Media, 'People who want to get out of homosexuality must have a space where they can be treated and restored'.
His speech not only is filled with hate but also pathologizes LGBT members as "sick" individuals that need intervention to be saved and healed. We need to be wary of language that promotes violence and infringes with the most basic rights of people. Alvarado's words are definitely an example of such destructive, hateful and divisive rhetoric.
Sadly, is not just the presidential candidate who is extremely homophobic. In a public interview his vice president Francisco Prendas said that the NRP would not hire homosexuals to hold any positions in ministers or any other public posts.
The VP cleared emphasized that they will rather choose heterosexual individuals over homosexuals to work in their government. Alvarado himself said that one of his first actions, as president would be to expunge the decree signed by current President Luis Guillermo Solís against discrimination to LGBTI people in public institutions.
According to the NRP presidential candidate, the current government has forced Costa Rica into a 'gender ideology' outlook, the government implemented a new sexual education program, which Alvarado argues, promotes kids to become homosexual.
However, in a country where more than 14 thousand teenagers become pregnant annually, sexual education is a key element to overcome poverty. Another important element brought up in the sexual education program is the prevention of bullying against LGBT people and the contestation of gender stereotypes to avoid patriarchal behaviors.
Many foreigners may ask themselves why Costa Ricans are supporting an extremely conservative movement. The answer is very simple: as far as is poverty and lack of education remain, people would keep discriminating others on the basis of their skin color, gender, class, nationality, religion, legal status and sexual orientation.
People do not tend to engage in such polarizations when their country is doing well; but in times where the future looks uncertain people fear the unknown, and blaming 'the other' seems the way to provide answers to complex matters.
Still, there is still a beacon of hope. Carlos Alvarado may win the second round and Costa Rica will show once again to the world that it is a country where peace prevails.
Unfortunately, even if Alvarado is elected president, the Costa Rican LGBT community is going to have to fight 14 deputies from NRP that already won a chair at the national assembly to guarantee their rights and build a better future for the upcoming generations. If we do not organize, agitate and educate as a society, ignorance would keep feeding these extreme movements, rising to the power political extremely conservative haters. It's time for us to stand together in solidarity.
—
Jorge Solano holds a master's degree in International Affairs from the Institute of Political Studies of Paris (Sciences Po, Paris).
Twitter: @Jedusolano