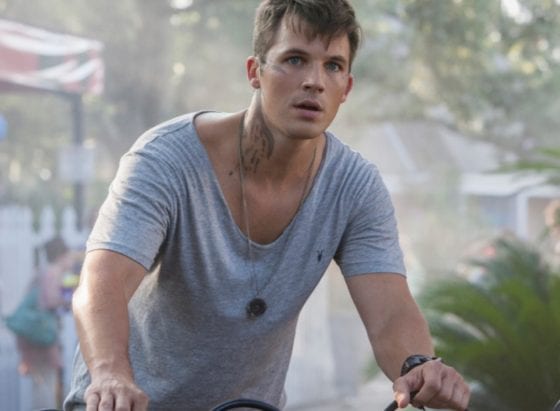 Hi Matt – Woof!
Are you a fan of blond haired, blue eyed guys? How about men who channel a manly vibe? Does it help if the guy is a celeb? If the answer is yes, you are going to love Matt Lanter!
Oh, yeah baby. The stud is appearing on a new NBC show on March 11 called, Timeless. The plot involves three people who travel back in time to save us from things happening in the here and now. You can check it out more via this IMDb file.
While we certainly will watch the series, that's not what this post is about. Instead, we're focusing on the delishousness of one ridiculously hot Matt Lanter.
Gay Pop File: Matt Lanter
Born: April 1, 1983 in Massillon, Stark County, Ohio.
Height: 5'10
Eyes: Wickedly hot blue
Zodiac: Aries Guy
Shoe size: 11 wide (rumored)
Quick Tea
So Matt was originally a Midwest boy who grew up in a blue collar community. But when he was eight, he moved down to Atlanta where is father's family is from.
We don't know a lot except that his ethnic background is made up of some Polish, English, Austrian, Scottish, and German. Does that mean anything? Not really but some people like to know that kind of thing.
Apparently in high school, he was a major jock and played baseball and football. In fact, he loved sports so much that he got a gig as the bat boy with the Atlanta Braves.
And we have to say he looks a small bit like another adorable jock named Chris Wood. OMG, don't get me started on that boy. He's to die for!
Back to Matt …
He first started getting attention from people when he was picked as a contestant in the 2004 reality television show, Manhunt: The Search for America's Most Gorgeous Male Model. No surprise, the guy made the top 10 list.
Oh, and we hate to break it to you but we'll share it now. The guy is married. Yep, he got hitched in 2013 to his longtime girlfriend, Angela.
But honestly, we STILL are crushing on him like we do so many guys on this blog. Can you blame us? Just look at this yummy guy.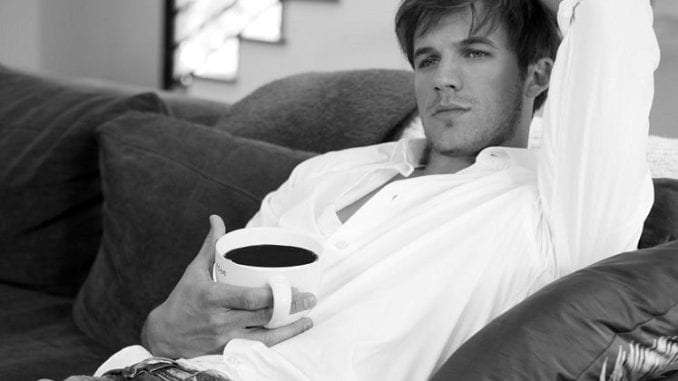 So aside from being noticed on reality show, what else has Matt done? Well, it turns out a lot. The guy has been on:
Monk
Grey's Anatomy
Reboot of 90210
CSI: Cyber
Ultimate Spider-Man (TV Series)
Commander in Chief
Tons of voicework for Star Wars franchise
We could go on and on. The point is he appears to be a talented person. Sure, it helps that he's yummed out. It's not like we didn't notice that. But he's also an entertainer that has built up an impressive portfolio.
Anyway, there's a quick thumbnail of Mattie – I mean Matt. If you are looking for something new to watch with cute characters, Timeless might be one to check out. Oh, quick note to the writers. Please create a scene where he makes out with another guy. We wanna see that!