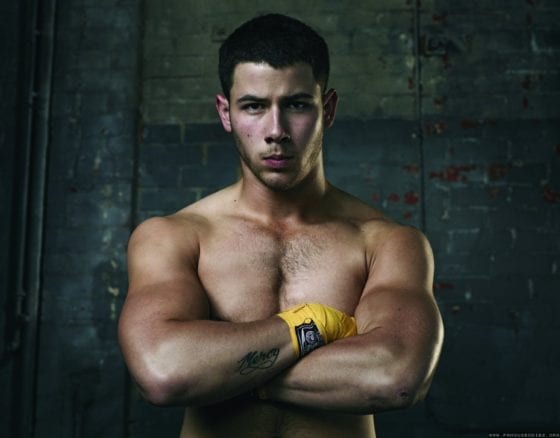 Nick Jonas LGBT Icon

Nick Jonas gay rumors are nothing new and we've covered some of the key reasons why they exist in the past. But have you ever wondered why Nick Jonas is so popular among gays?
How has he risen to the top of the list of favorite male celebs among gay audiences? Is it because Nick Jonas is engaging in gay baiting or is the actor and singer secretly gay?
Recently, Nick Jonas was asked his thoughts about being labeled as a "gay icon" in L'Uomo Vogue, a men's fashion magazine. His response was quite interesting:
"It's an honor, but I don't think of myself as an icon. There should be a lot more straight artists who don't have a problem with having gay fans. I'm really proud to play gay characters and I'll continue to do so. I think it's among the challenges of maturing as an actor."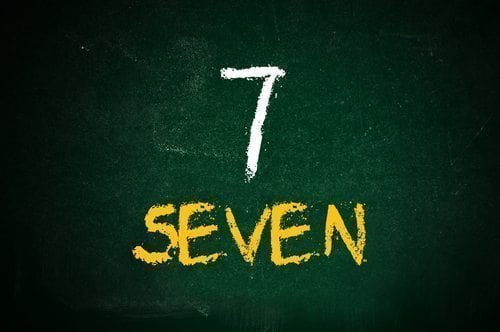 Nick Jonas Gay Pop File

Birthday: September 16, 1992, Dallas, TX
Height: 5'9
Shoe Size: 8 wide (rumored)
Zodiac Sign: Virgo Male
Body Type: Athletic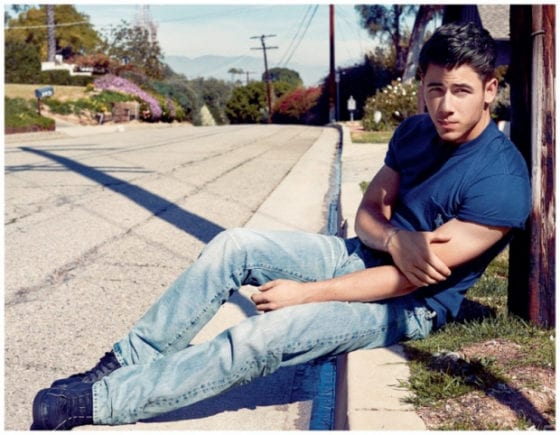 1) He's never denied hooking up with guys
One of the primary reasons that Nick Jonas has watched his star rise within the gay community is his response to a direct question regarding experimenting with men.
In November of 2015, he was flat out asked by the Daily Star Online at the Radio One Teen Awards if he had ever experimented with another man, he offered the following telling response:
"I can't say if I have or haven't, but if you watch the show you'll see more of that."
This is significant because in order to become a coveted gay sex symbol, one most hold out the possibility of hope. In other words for gay men, the mere thought that Nick Jonas could be gay or at least swing both ways adds to his mystique and attraction.
Some have suggested he is gay baiting. That's up for you to decide.
2. He's Embraced Gay Roles with Zeal
Another major reason Nick Jonas has become a gay sex symbol relates to ability to take on gay roles. It is our opinion that one of the smartest things a newer celebrity can do is gain the support of LGBT audiences.
In the case of Nick Jonas, he has done this by playing parts in gay themed television shows. For example, he's played a bisexual fighter in his role as Nate on Direct TV's Kingdom and a frat bro that's gay on Fox's Scream Queens.
Endearing himself to LGBT audiences (particularly gay men) helps his star rise because historically, this particular demographic will show strong support to a celeb who they like.
Some have suggested that Nick is "gay for pay" only; meaning he only takes on a gay persona if money is involved. What do you think?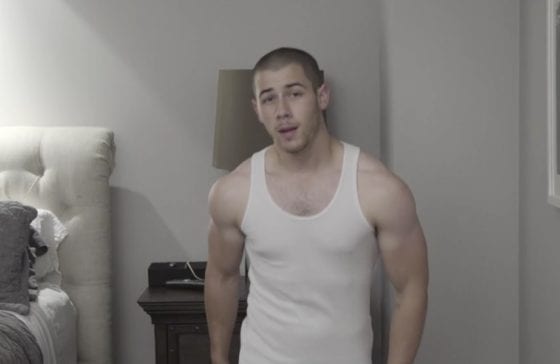 3. He's Super Swoonworthy
Perhaps one of the major reasons behind Nick Jonas enjoying sex symbol status within the larger gay community relates to his physical appearance.
This is an actor and vocalist with undeniably dreamy looks. He's muscular, hairy and rumored to be packing major assets. He's also not afraid to show skin!
In order for any male actor to be iconized for his body, he has to first show it. In the case of Nick Jonas, he isn't afraid to do this at all!
4. Nick Jonas has Worked the Gay Circuit
Yet another major reason Nick Jonas has become a popular figure among gay men can be traced to his ongoing involvement in gay related events.
For example, in June of 2015, he appeared the Pittsburgh Pride event after singer Iggy Azalea dropped out. Appearing in tight black clothing and looking particularly yummy all muscled up, Jonas gave audiences exactly what they were looking for.
While this particular point may not seem important in and of itself, it must be considered as part of the larger dynamic.
5. Crotch Grabbing in Flaunt Magazine
A super massive reason behind growing the Nick Jonas gay fan base relates to his appearance in a 2014 edition of Flaunt Magazine's "The Grind Issue".
Hearkening back to another male star who has been accused of gay baiting, Jonas stunned some and excited others by dropping his jeans to reveal him wearing a pair of white Calvin Klein underwear with a black band. In several shots, he is seen grabbing his crotch firmly and balling up his man-meat.
Almost instantly, the photographs became a hit with audiences, particularly gay men who drooled over the powerfully charged imagery. FYI – Nick isn't the only one who has shown up in underwear to grab attention!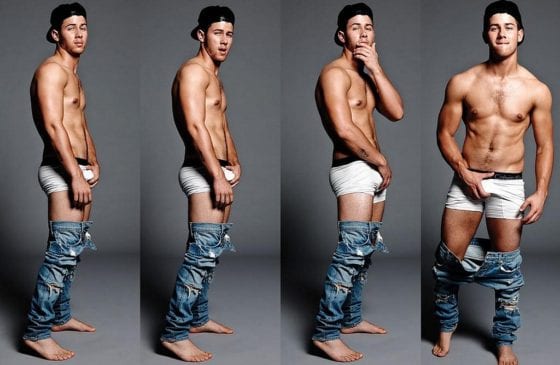 6. Gay Related Media
It almost seems like a week cannot go buy that a gay focused magazine, blogsite or news-portal doesn't feature some type of story related to Nick Jonas. We are the first to admit that we have certainly covered this male celeb in the past.
The important consideration here is to simply point out that the more times an actor, singer or sports player appears in gay media, the more that person's persona rises.
There are some gay websites that have exclusive categories and pages set up for the singular purpose of reporting on the hunky Jonas. What's more, the actor/sing regularly provides fodder to fill news columns.
7. Showing up at Gay Bars
While not widely covered, Nick Jonas has made several appearances at gay bars where he has partied with other guys. What's more, he's shown off his junk at some of these as part of the dynamic.
In September of 2014 for example, he appeared at a gay bar in NYC where he appeared half naked, whooping it up with gay men and partying. This appearance happened to coincide with the release of his new music album.
And while Jonas did not go all the way during his striptease, he certainly came mighty close and audiences were not disappointed.
In 2015, Nick Jonas also allowed himself to get chained up by a bunch of drag queens. Specifically, he was chained down by his arms and legs as part of promoting "Chains" – sung by none other than Mr. Nick Jonas.
Summing Things Up
We don't deny that we are major gay fans of Nick Jonas on this blog. Much of this has to do with the performer's handsome looks and general style.
What we would like to know from you is this – do you think Nick Jonas became a gay sex symbol because of gay baiting or do you think that Jonas is gay himself. Below, we've put up a poll for you to vote in.