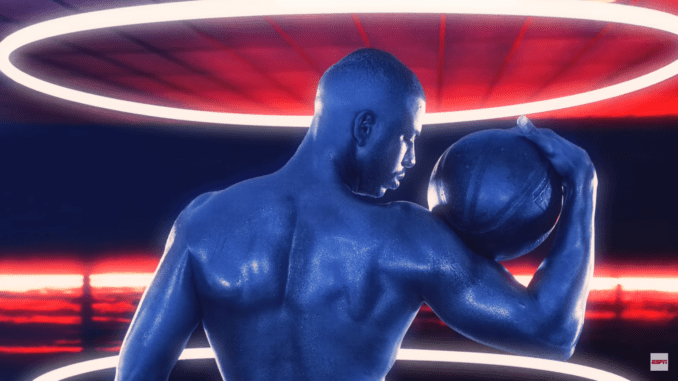 ESPN's 2019 Body Issue
This year's Body Issue is out and it has all of the unclothed looks and unveiled thoughts from athletes that we've come to expect.
ESPN has recently dropped the photos from their annual Body Issue, which tackles perceptions on body appearance, exercise, and the life of a professional athlete. This year, the issue included commentary and photos from a series of atheles competing in multiple fields and sports.
The Eagles
First, a few of the offensive line from the Philadelphia Eagles took part in a photoshoot. And already many people are celebrating the photos for spotlighting bigger bodies in sport and in general.
The video footage, found above, shows Lane Johnson, Brandon Brooks, Jason Kelce, Isaac Seumalo, and Halapoulivaati Vaitai giving us their good sides for the shoot. Turns out, it was Johnson, who played as a tackle for the team when they won the Super Bowl, who came up with the idea of having him and his teammates participate with the NSFW ESPN issue.
"There's a whole stigma behind the O-line body, but as you can see, some of these guys are pretty well-built, strong guys," he told ESPN. "I just wanted to put that out there and see how it settles."
Jason Kelce then chimed in that he's particularly proud of his body. And his favorite part of his body? His behind. "I don't have a big ass, but I think it's a nice ass — nice butt, sorry," he said.
The guys then agreed with Kelce about his pride in his body, because apparently he's the most unashamed to be without his clothes in the locker room.
"That's got to be Kelce, man. He just — he doesn't care at all. He don't give a damn what people think."
https://twitter.com/Cantguardmike/status/1169332450364985345?ref_src=twsrc%5Etfw%7Ctwcamp%5Etweetembed%7Ctwterm%5E1169332450364985345&ref_url=https%3A%2F%2Fwww.nola.com%2Fsports%2Fsaints%2Farticle_38acaa4c-cf4b-11e9-88c3-23cf0ad0132e.html
Michael Thomas
But the Eagles weren't the only athletes to appear in ESPN's 2019 Body Issue spread. Fellow football player Michael Thomas also appeared in the issue. In an interview with ESPN, Thomas shared that he's proud of the work he's put into his body.
"I'm proud of my whole body after looking at these pictures," Thomas said.
And he certainly did put a lot of work into his body and his sports career. Thomas recently became the highest-paid wide receiver after signing a record-breaking five-year contract with the Saints worth $100 million (including a $20 million signing bonus). This is the highest guaranteed money deal in NFL history for a non-quarterback.
Chris Paul
Basketball player Chris Paul also participated. He talked about his journey in the sport and how his body has changed since being drafted to play professionally.
"Oh man. It's changed dramatically. My rookie year there was a McDonald's right by where we practiced, and I'd stop and get a McGriddle combo every day. Every day. And I'd usually get an extra hash brown and try to get a bigger orange juice. And I would get home, and my brother and I would get Chick-fil-A. As long as it wasn't Sunday, we would get Chick-fil-A on the way home. And then we would usually order pizza at night. We didn't know any different. We were young, first time living away from home. But everything's a lot different now. Some of the biggest choices I make daily are what I put into my body."
Looking for @ChristianYelich's #BodyIssue photos?

Relax. We've got you "cover"ed. #ThisIsMyCrew #ESPNBODY pic.twitter.com/k9YOSqXRCm

— Milwaukee Brewers (@Brewers) September 4, 2019
Body Issue
But these weren't the only guys to show up in this year's Body Issue. Other names like Myles Garrett, Alex Honnald, James Hinchcliffe, Evander Kane, and Brooks Koepa have all appeared and bared their behinds. If you want to see for yourself, check out ESPN's online page with the photos now.