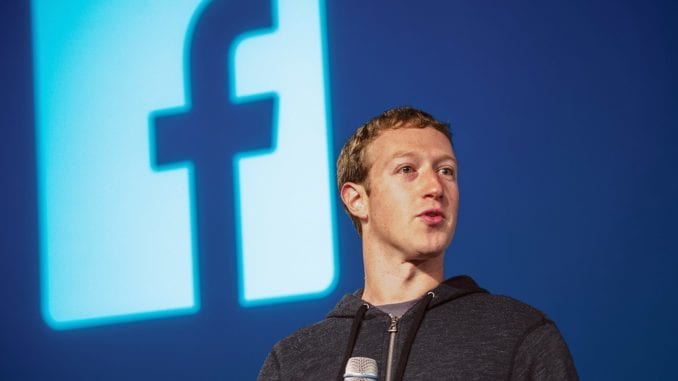 Trust Scores May Not Be So Trustworthy
In case you haven't heard, social media giant Facebook has announced it will soon update its algorithm in ways that will alter how stories appear on the newsfeed of its users.
The changes were recently made public in reaction to fierce criticism the company received in the run-up to the 2016 presidential election where Facebook was accused of featuring fake news stories.
The shift, which was announced nearly a week ago, will account for 4% of the posts that appear in users' feeds globally, down from the current 5%, according to Facebook's Chief Executive, Mark Zuckerberg.
Part of the change will involve assigning pages on Facebook a trust score. But if reports like the ones appearing in the Wall Street Journal are true, those metrics won't be shared with media outlets.
For well established brands like CNN, NBC, and The New York Times, such changes may be beneficial. But niche news sites and smaller news organizations may be negatively impacted.
This could spell disaster for LGBTQ news distributors.
In the past, GPB has written about the current challenges facing LGBTQ websites and why they are rapidly going away. The proposed move by Facebook may only serve to quicken their demise.
Here's why:
First, most all LGBTQ news portals heavily rely on social media to distribute content (especially Facebook). The current environment is such that stories shared from these organizations already receive limited page reach.
In turn, this has caused some news outlets to turn to third party operated pages to distribute their stories at a fee; money that many of these operators do not have to spend.
Second, and perhaps the most troubling, is that LGBTQ media has historically been the target of anti-gay trolls who make it their mission to report LGBTQ pages with the goal of shutting them down.
By assigning a trust score to a page, based on subjective user experience, Facebook may be handing a powerful weapon to people who detest LGBTQ websites.
This could cause that page to experience a lower score, thereby severely limiting the reach of the LGBTQ news distributor.
Already, major outlets like Pink News are sounding alarms.
Pink News CEO Benjamin Cohen asked Facebook's VP of news Adam Mosseri, "How will Facebook ensure that homophobes don't label LGBTQ media as untrustworthy, anti-Semites label Jewish media as untrustworthy and at the same time trust the sources that spread hate?"
Mosseri, shared: "We're not looking to vet people. We are looking to make sure that our samples are as representative of the population as possible."
Here at GPB, we hold the same concerns at Pink News and others operating in LGBTQ media space.
Scott Gatz, head of Q.Digital, stated: "We've specifically had to deal with page followers who are anti-gay commenting/flagging posts/etc, we've even had to escalate to your management. Now I fear that this will be a quiet way for them to make us go away."

As a reader, what you may not know is that most LGBTQ websites face a daily battle with content because anti-LGBTQ persons/groups target gay focused websites with the goal of shutting them down.
In other words, they troll through posts and report them – even when the content does not violate Facebook's terms of service.
If enough trolls "hit" a post, they can literally cause the distributer's page to be severely penalized or even suspended.
Now crippled and unable to reach their audience with stories, the LGBTQ news outlet begins to hemorrhage money. More than a few gay focused websites have gone away for this very reason.
The reality is that traffic numbers, linked to advertising, are the lifeblood of a website (any website). If you don't have traffic, you don't make money. It's pretty simple.
It is our belief that Facebook's move to ask users to rate trustworthiness is well-intentioned but also dangerous. The company may literally be handing anti-LGBTQ forces a powerful weapon to silence an already vulnerable community.
A better approach would be for Facebook to hire third party fact checkers. Google is already doing this, according to reports.
Additionally, Facebook could make available a radial button for news on the publisher end and require certain criteria before hitting "publish".
An example of that criteria might be two or three verified sources. If the post doesn't meet those standards, the post itself could be categorized as "gossip". Non-news stories could carry less weight on the feed than the verified news stories.
This may not be the ideal approach but it is much better than the proposed scoring of a page with numbers that aren't shared with the outlet.
Current estimates from the Pew Research Center survey conducted in the summer of 2017 suggest approximately 45% of adults in the United States get news from Facebook.
Like it or not, Facebook has found themselves being in the uncomfortable position of deciding what is news and what is not.
They will need to figure out equitable ways to serve in such a role without giving power to people who want nothing more than to see LGBTQ sites die.