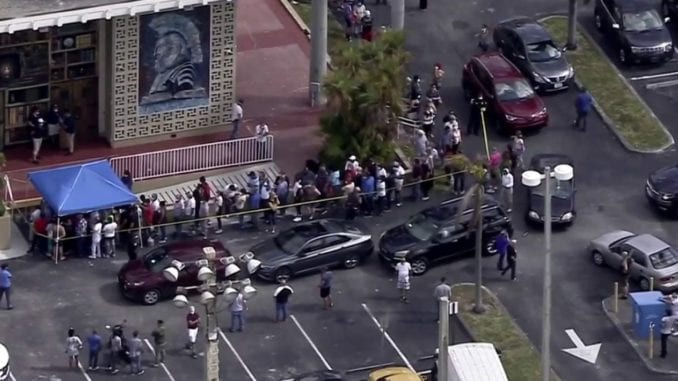 Unemployed benefit seekers come together online
TAMPA – As thousands of recently unemployed workers wait to apply for benefits in Florida's beleaguered unemployment system, many seeking help are joining Facebook groups to share information – and beg for food.
"Does anyone know of a food bank in Tampa? My mom lost her job as a server and is literally starving to death," wrote one poster named Chris, a member of the group Florida Unemployment Problems – COVID 19.
Gina wrote: "We do not have to worry about dying from COVID, he [Governor DeSantis] will kill us by suicide, starvation, and people killing each other out of desperation".
In response to these pleas for help, many group members are directing posters to local area food banks. Some are even offering to bring food to the hungry as they await to navigate the state's broken electronic benefits system.
Florida Connect, the online website which manages jobless benefits, was challenging to access even before the lock-downs and social distancing measures were put into place to slow the virus.
Overwhelmed with claims, many in the group share stories of an inability to apply for benefits. Others who were somehow able to file a claim reveal their applications have been placed in a pending status.
Ryan Blews wrote, "March 22nd is when I applied and mine is still pending…anyone know of a ballpark when I will get approved? Seeing a lot of people getting approved and am feeling hopeless!"
Rage towards Governor and President 
Many of the unemployed are directing their anger at President Donald Trump and Governor Ron DeSantis.
"I can't believe how messed up everything is down here. The president and governor are pretending like everything is OK. The truth is, we have people down here who need money now. The both of them are liars!" posted one woman named Vanessa to the group.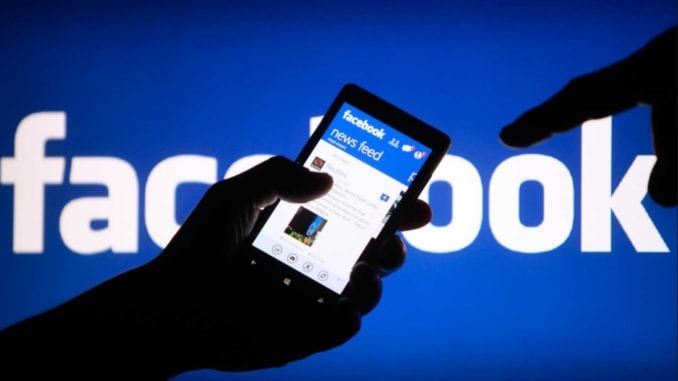 Desperate for assistance, some members are talking about massive protests. St. Pete resident David Michael wrote the following and received many responses:
"So my ex mother in law in NY got her unemployment after 2 weeks and got the $600 bonus too. we're being railroaded by governor SHITsantis and Rick the dick Scott I'm pissed and it's time to fight these bastards. I'm going to organize a safe way to protest this week if you're with me hit me up."
Men's Variety spoke to Robby Moore, who lives in The Villages in Sumter County Florida. "My sister lives in Clearwater and lost her hotel job three weeks ago. I've had to send her money just to eat because she still can't access the rickety ass system they have in place."
Moore adds, "Later this week, I'll be driving down to help her pack her things so that she can stay with me. My only worry is this virus. It's spreading through the Villages like wildfire and they've stopped testing. We both have diabetes and are at risk. But what else can I do?"
As reported in the Orlando Sentinel, the state is trying to make improvements to the system. In the interim, Florida's Department of Economic Opportunity is turning to paper applications that benefit seekers must fill out to file a claim.
Payouts are very low
When an application is finally is processed, some are shocked at how little they will receive. That's because Florida has one of the lowest payouts in the nation.
Here's a quick look at the bottom five.
Mississippi – $235
Arizona – $240
Louisiana – $247
Alabama – $265
Florida – $275
While residents are eligible to receive an additional $600.00 as part of the CARES ACT, that money may take many weeks to arrive to arrive in recipients' hands due to technological snafus.
"So they just announced on Fox news that Florida is not set up yet for the extra $600.00 [and] that they are having issues setting up to the system that pays that. So IF we get it to work, that may still take a bit longer to go through for the additional funds. They also announced that the mobile site does not communicate with the online site YET… let's hope that they get it together soon," posted Rebecca.
Group member Lisa wrote: "I voted for Gov. DeSantis and I truly regret doing this. He's been a complete disaster during this entire crisis. Now we know why he didn't want to shut the state down – he knew our unemployment system was a joke and would crash."
Lisa adds, "I've been trying to help people at my local food bank by passing out canned goods. I've also been sending postcards to voters to encourage folks to enroll in vote by mail – and for Democrats. Obviously, our state government is broken."
Over the past three weeks, over 475,000 have applied for unemployment in the Sunshine state.