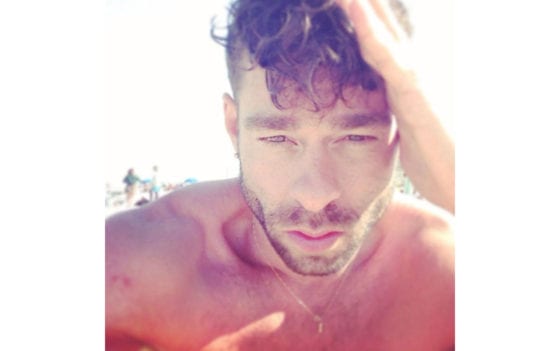 Former Philly Model Sentenced To Jail
We have an update on the model who stabbed his Jack'd date. It turns out, former model David Keegan Riotto Haigh is going to jail for what he says was self-defense.
Philadelphia-resident Haigh used the gay dating app Jack'd in April of 2017. Through Jack'd, Haigh connected with a man named James Johnson Jr. 43-year-ld Haigh and 41-year-old Johnson then set up a meeting at Johnson's Brooklyn apartment.
According to Daily Mail, the two partied together, and engaged in drug use, for 48-hours. But then things turned ugly.
Haigh announced that he was leaving, and Johnson tried to prevent him from doing so. Haigh claims that this is when Johnson became violent and they started fighting. This fight ended with Johnson's death.
Afterwards, Haigh stayed at the scene, called 911, and cooperated with police and EMTS.
More: UK Driver In Jail After Running Over A Gay Man
When first responders arrived, they found Johnson's body on its back and in a pool of blood. There was also a knife sticking out from his left pectoral. The autopsy says that Johnson's chest had bite marks and body hair between his teeth.
The apartment itself showed signs of a fight, such as a broken mirror, the flat screen tv being knocked onto the floor, and more.
As for Haigh, his face was covered in bruises and he had a bite mark on his finger.
Despite Haigh's self-defense story, he was persecuted in court and now found guilty of first-degree manslaughter. The jury ultimately rejected his self-defense claim due to Johnson dying from a knife.
During the trial, the court also heard letters from Johnson's family expressing grief over his passing.
"Manslaughter is a fitting term for what you did. You slaughtered James," wrote Johnson's sister Loretta Johnson Monroe.
"You showed him no mercy when you put a knife to his heart and a knife to ours."
David Haigh's attorney says that they will appeal the sentence later.
h/t: Daily Mail